Lamar Odom on moving to China: 'It's a huge step for me'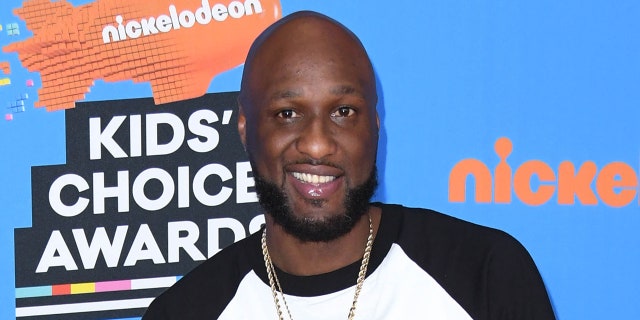 Lamar Odom is ready for a fresh start — in China.
The former NBA star revealed in an Instagram post Tuesday that he's taking a "huge step" and moving to Shenzhen, where he will work with 90plusgroup, an entertainment company.
"Happy & proud to announce that I have a signed a global management contract with my new @NinetyPlusOfficial family," he captioned the Instagram post, which has garnered nearly 15,000 likes.
Odom, 38, said he recently wrapped up a weeks-long business trip in the Chinese city. While there, he "signed deals" and met with his Chinese business partners at 90plusgroup.
The company, which has worked with stars such as Akon and Travis Payne, "aims to create new intellectual property, new content, and new branding," according to its website.
KHLOE KARDASHIAN'S BOYFRIEND TRISTAN THOMPSON ACCUSED OF CHEATING: TIMELINE OF THEIR ROMANCE
"I feel so happy to be writing new episodes of my life in another country that's so HUGE in basketball. I am grateful to have you all as my supporting fans through my ups and downs," Odom added.
Odom has been open about his past hardships and mistakes.
Khloe Kardashian famously ended her four-year marriage with Odom in 2013 after discovering he was cheating. Their divorce was delayed after Odom nearly died following an overdose at Nevada's Bunny Ranch brothel. The pair eventually finalized their divorce after Odom recovered in 2016.
KHLOE KARDASHIAN'S EX-HUSBAND LAMAR ODOM 'WOULD ABSOLUTELY GET BACK TOGETHER' WITH HER, REPORT SAYS
According to reports, Odom was hoping to reconcile with Kardashian, who is now dating Tristan Thompson. The pair have a 3-month-old daughter, True. Odom was apparently "very concerned" about his ex-wife after TMZ released videos of Thompson appearing to cheat on a pregnant Kardashian with several women back in October 2017, a source told Us Weekly in April.
"Lamar would absolutely get back together with Khloe," the source said, adding that he considered contacting the 34-year-old. "He wants to call her but doesn't have a phone number for Khloe."
Odom told fans he'll be updating them on his exciting new adventure. Hundreds of people commented on Odom's post to offer their support and best wishes.
"Congratulations you deserve to be happy," one Instagram user commented.
"Welcome Lamar! Shenzhen is a great city to live! You'll love it," another wrote.
"All the best to you, new path better adventures," a user added.