LA Israeli Film Festival: Angelica Vale Buzzes With 'Salsa Tel Aviv'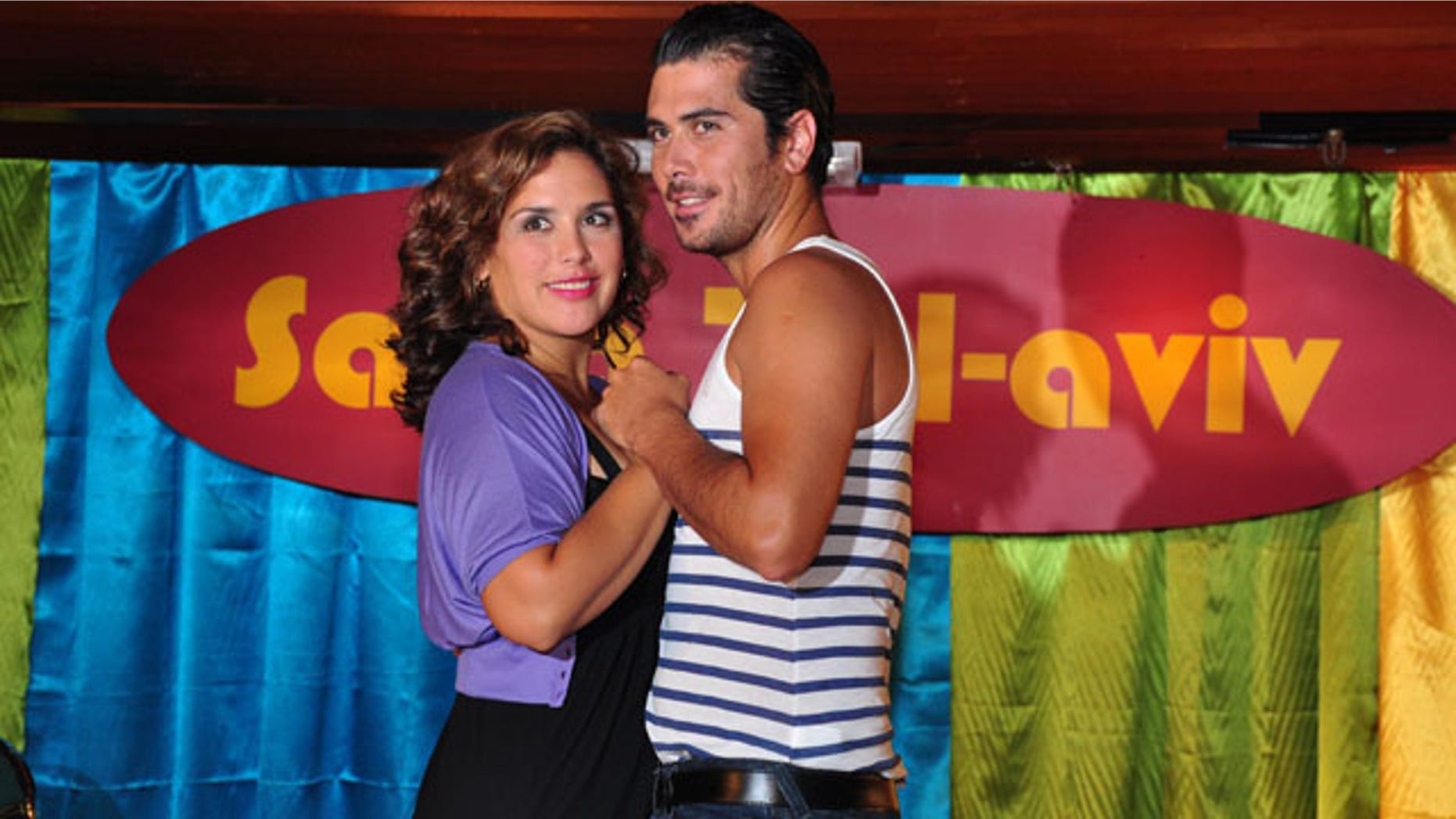 Angélica Vale is causing quite the buzz at this year's Israeli Film Festival, taking place in Los Angeles.
The Mexican actress stars in the new film, "Salsa Tel Aviv," which has been the talk of the festival, which is running through March 29.
Latinos Dazzle On Oscar Red Carpet
The movie is a love story between Mexican salsa dancer Vicki (played by Vale), and an Israeli. After feeling frustrated by being unemployed in Mexico, Vicki decided to move to Israel in the hopes of a better life.
San Diego Latino Film Festival Buzzing Flicks
She ends up falling in love with Yoni and comes face-to-face with many cultural and religious differences.
I love the story," Vale told Fox News Latino. "I think the story was amazing. It was a huge opportunity for me to go to Israel."
Vale says visiting Israel drastically altered her life.
"My husband and I were apart for five weeks and that was a trigger for him," Vale said. "He proposed right after that."
"I started eating Kosher," added Vale. "They won't give you cheeseburgers, and no Mexican food," she said, laughing. "Still, I was really excited to be in another country [that was] so different."
Partying in Miami's Calle Ocho Carnival
Being in Israel for Vale was an eye opener. She says she realized Israel -- and Tel Aviv in particular -- is misjudged, like her native Mexico.
"I fell in love with the country," said Vale. "I was scared at the beginning when I was traveling and used to think 'Oh my God, I hope nothing happens.'"
"It's the same feeling when people go to my country, they think that they are going to get killed as soon as they get there."
"I didn't feel at all that I was in a country at war," Vale added.
Sarah Shahi & Esai Morales Get 'Fairly Legal' in New Drama
The telenovela star is happy that she was the one chosen for the role, saying: "It's time to do movies like that again [because] the world needs it."
"In Mexico we have a big Jewish community and I hope that we can get closer," Vale said. "We are all human at the end and have to be together."
"The message of the movie is if you fall in love… if you love that person, it doesn't matter where you come from."
You can reach Alexandra Gratereaux at: Alexandra.Gratereaux@foxnewslatino.com or via Twitter at: @GalexLatino
Follow us on twitter.com/foxnewslatino
Like us at facebook.com/foxnewslatino