Kylie Jenner slams 'altered' photos amid pregnancy rumors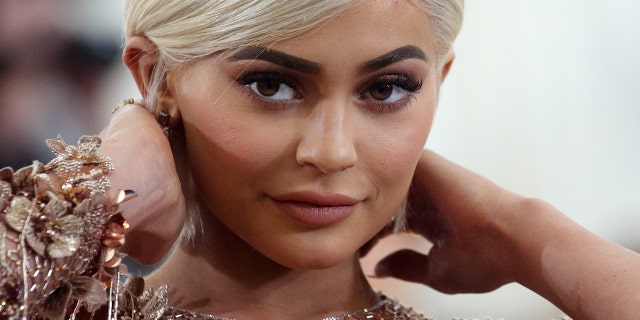 NEWYou can now listen to Fox News articles!
Kylie Jenner slammed photos published over the weekend, claiming they were photoshopped as the 20-year-old reality star continues to remain quiet about recent pregnancy rumors.
Jenner tweeted the photos of herself on Sunday that were originally posted on the Daily Mail and said they were "clearly altered."
"First of all if you're going to photoshop my photos blogs/paps!! Check for the crooked lines in the background.2nd photo is clearly altered," Jenner tweeted with two images that have since been deleted.
She later retweeted: "This was edited!!! Check the car line."
The Daily Mail published the exclusive paparazzi photos on Sunday in an article titled, "It's baby Jenner! Kylie debuts her bump for the first time as she hides pregnant figure under baggy clothes." Jenner is pictured in black Yeezy "Calabasas" sweatshirt and sweatpants at a small airport.
The site later posted: "DailyMail.com can confirm that these pictures have not been Photoshopped."
X17Online, who hired the photographer who took the photos, also defended the images of Jenner and said they are "100% REAL! No Photoshop, #nofilter, no additives, no preservatives."
KHLOE KARDASHIAN REPORTEDLY PREGNANT IN ADDITION TO SISTER KYLIE JENNER
Jenner and the Kardashian family have not confirmed or denied reports that the reality star is expecting her first child with boyfriend, Travis Scott. The news was first reported in September, the same month news outlets also said older sister Khloe Kardashian was also expecting her first child with boyfriend Tristan Thompson.
Kim Kardashian confirmed later that month that she was expecting her third child via surrogate in the season 14 trailer of "Keeping Up with the Kardashians."