Kristin Cavallari, Jay Cutler reach custody agreement in ongoing divorce proceedings, report says
Get all the latest news on coronavirus and more delivered daily to your inbox. Sign up here.
Kristin Cavallari and Jay Cutler reportedly have reached an agreement on living arrangements and custody of their three kids amid their ongoing divorce proceedings.
After the couple announced they'd made the decision to end their marriage of nearly 7 years, things already seemed to be getting contentious between them as they reportedly bickered over both where Cavallari would live and how they would divide custody of their children, Camden, 7, Jaxon, 5 and Saylor, 4. However, all that appears to have changed, according to a source who spoke with E! News about the couple's incredibly heated past week.
"Kristin and Jay have made some progress in moving forward with the divorce," the insider told the outlet. "They are now agreeing that Jay will allow Kristin to purchase the home she has been looking at since November of last year when they started having serious issues, which prompted her to start looking in the first place."
CORONAVIRUS PREVENTION TIPS: HOW TO STOP TOUCHING YOUR FACE
The source added: "In exchange for that, they are agreeing to split the time with their children, one week on and one week off. They are having the kids stay in the home and Kristin will stay a week, then Jay will stay a week."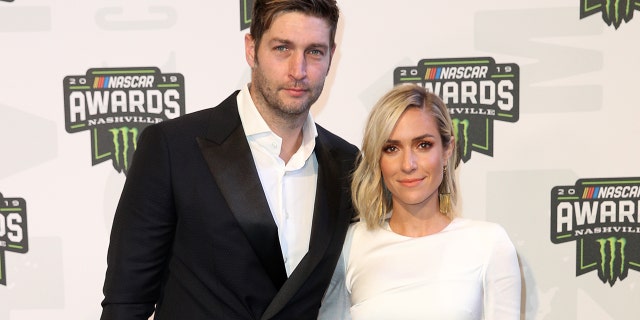 Representatives for Cavallari and Cutler did not immediately respond to Fox News' request for comment.
The person noted that once Cavallari moves to her new residence, the kids will swap houses each week. The family expects her to close on a new place within a month since she'd previously been looking for a new house last year when their marriage got bad. The source noted that everyone expects things to get better between the now exes after she moves out and they're not forced to "deal with each other as much."
WHY DO SOME COUNTRIES STILL HAVE NEXT TO NO RECORDED OUTBREAKS OF CORONAVIRUS?
People magazine also obtained court documents stating that Cavallari "shall be permitted to use marital funds" to purchase a home.
The same documents stated that the two "have entered into a Permanent Parenting Plan that they attest is in the best interest of their minor children and ask the court to approve and adopt the same as its order."
The docs echoed that Cutler and Cavallari will split time at their current home until she moves into a new residence when the kids will begin to "spend time with each parent in their respective residence during said parent's respective parenting time."
TMZ previously reported that Cavallari was "surprised" that Cutler was the first to file, noting that one thing in his divorce petition upset her. Apparently, he claimed that he was the "at-home parent" who was the "primary caretaker" of their kids.
According to the TMZ, Cavallari believes that Cutler was not telling the truth and thinks she's been the primary caregiver.
Cavallari and Culter have now agreed to be "joint primary residential parents" and split time evenly with the kids, each having them for 182.5 days out of the year, according to People's docs.
The Christmas holiday will be split, while Easter, Thanksgiving and spring and fall breaks reportedly will alternate between parents. Should there be a need to "deviate from the residential schedule," the two are allowed to do so, as long as correspondence about the switch is documented, per the docs.
During the time away from their kids, each parent will be allowed two "unimpeded" phone calls "at mutually convenient days and times while the children are with the other parent," the outlet reported.
Additionally, the documents explained, "any decision regarding the publicity or internet use for commercial purposes of the minor children shall be made jointly."
As far as child support goes, the docs stated, "both parties have sufficient assets to provide for the support of the minor children while the minor children are in their respective care," and both agreed to "equally pay the cost of any and all agreed upon extracurricular activities in which the minor children participate."
CLICK HERE TO GET THE FOX NEWS APP
Health, dental, and optical insurance will be Cutler's responsibility, People added.
Meanwhile, the situation was getting worse as Cutler reportedly refused to move out of the house or release enough money so that Cavallari could find her own place. However, it seems they're mending fences and finding a way for this divorce to work for their whole family.