Kris Jenner slams Kim Kardashian: 'Married for 72 days! Really, that's normal?'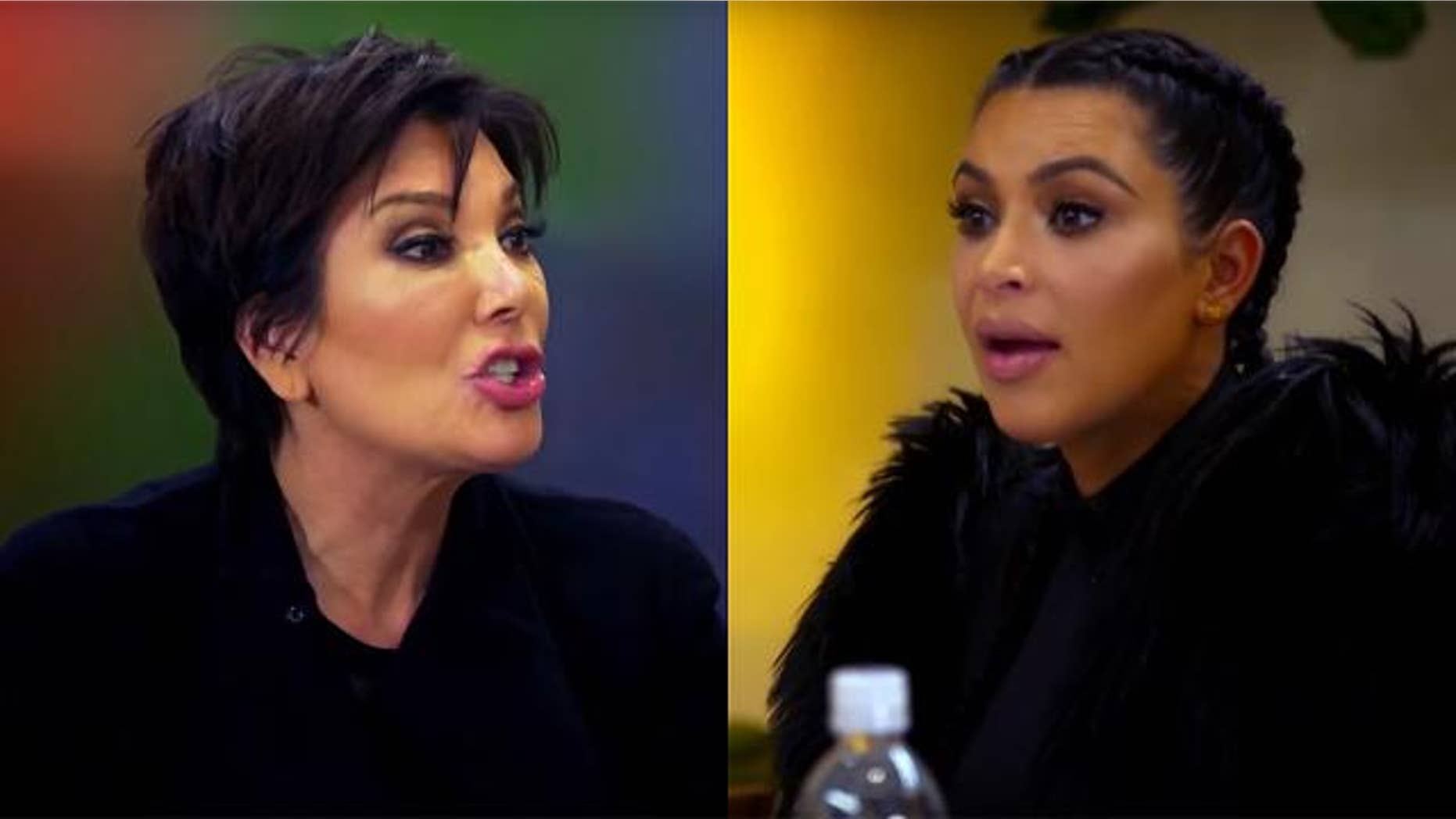 Coming soon to "Keeping Up With the Kardashians"...

Kim Kardashian and her sisters confront the Kris Jenner over her babying Rob Kardashian in a clip from the season 12 premiere, with Kim telling Kris, "You should not be paying for your son that is almost 30 years old to buy a house."
"Drop him," Khloé Kardashian chimes in. "Cut. The. Chord."
That's when Kris unleashes, telling her family to first, "f--k off," before setting Kim in her crosshairs.
WATCH: Kim Kardashian Hangs Out With Rob and Blac Chyna, Addresses Rumors of Marriage Troubles With Kanye West
"I've seen you guys through so much s--t that you, that I have to f--king put up with. 'I'm married for 72 days.' Really, that's normal?" the 60-year-old momager claps back, referring to her daughter's, er, brief marriage to Kris Humphries.
"You guys can do anything you want and it's OK, and I'm supposed to accept it all," Kris concluded her epic rant. "And I'm going to do the same thing for him. So, stop judging me!"
"Keeping Up With the Kardashians" airs Sunday on E!