Kim Kardashian sparks outrage with topless photo taken by 4-year-old daughter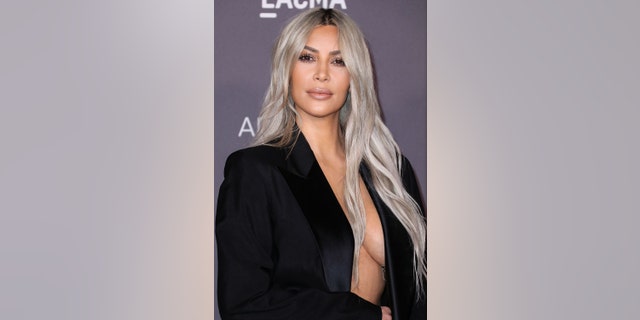 Kim Kardashian nearly broke the Internet again, but this time it was for a much more controversial reason. The reality television queen posted an image of herself on Thursday removing her bra in a provacative snap.
Although, this is par-for-the-course for the "Keeping Up with the Kardashians" star, it was the shocking caption that caused an uproar among social media users.
"by North," Kardashian wrote, giving credit for the snap to her four-year-old daughter.
One Instagram user wrote, "Love Kim but why would you have your baby girl take pics of you taking your shirt / bra off. It's a little wrong."
Another cautioned Kardashian that sharing this image could attract the wrong audience, "uh oh. Don't do this, Kim. This is an innocent picture, but not when shared online. There are some sickos out there probably turned on that your daughter took this Terry Richardson-esque shot. Just be careful, Kim."
Someone else ridiculed the mother of three for being a poor role model writing, "So is this what you're teaching your daughter to do and look up to ? @kimkardashian damn shame."
Yet others came to the star's defense.
"Btw what the hell does anyone know about her and the relationship with her child. Ofcourse she's gonna be in pictures like that and we'll love it just as much. It's what the Kardashians do. It's Kims daughter and I like that she's real with her lmfao," a fan penned.
But a Kim K. loyalist rejoiced in the image.
"EVERYONE'S HATING BUT I LOVE THAT SHE MADE AN AMAZING PICTURE. WISH MY MOM WAS CONFIDENT ENOUGH TO LET ME TAKE PICTURES OF HER TF. Stop hating it's 2018 lets keep peace get a life."
So far, the picture has generate over 1.6 million "likes" despite the outrage from commenters.