Kim Kardashian robbery: Was it an inside job?
"This guy is always in my shot!"
That's what Kim Kardashian captioned a photo she posted on Instagram Sunday featuring herself (of course) and her bodyguard, Pascal Douvier.
Just hours later, she was robbed at gunpoint in her Paris apartment of $10 million in jewelry and tied up in her bathroom by five masked gunmen.
So where was Kardashian's security team, and, for that matter, the camera crew that follows her around day and night for "Keeping Up With the Kardashians," when she was robbed?
Douvier was photographed accompanying Kardashian's sisters Kourtney and Kendall at the Arc nightclub in Paris on Sunday night. Fox411's request for comment regarding the whereabouts of her security detail was not immediately answered.

Her "Keeping Up With the Kardashians" crew probably had the night off. A reality TV producer told us, "from a TV perspective, security is usually provided by the production during work hours, but the production isn't responsible for security when not working."
So how did someone know Kardashian was alone? Law enforcement experts we talked to say the heist is very unusual for such a public person, and wonder if it was an inside job.
Michael Levine, a police trial expert and former undercover DEA agent, said he thinks it was most likely orchestrated by someone close to the Kardashian team.
"I would say, beyond a reasonable certainty, based on what the media has published about the exclusivity of where the crime took place, that this is an inside job," Levine told FOX411. "That someone with intimate knowledge of both the Kardashian-Wests' habits as well as whatever security was involved at the mansion was directly responsible."
Kardashian's husband, the musician Kanye West, was giving a concert in New York when the robbery happened.
"There is some possibility that Kim and/or her husband were under surveillance in order to set up the crime; however, that is less likely due to the prevalence of security cameras pretty much wherever they were traveling," Levine added. "My best professional guess is that it was someone close to West/Kardashian with a lot of intimate knowledge and the ability to make some criminal contacts in France."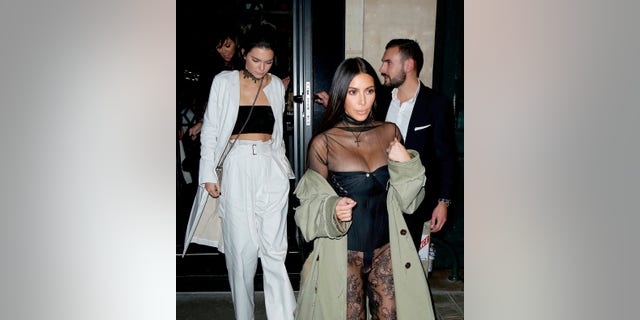 Kardashian's constant presence on social media could have also helped the perpetrators zero in, said Bruce Anderson, director of the cyber security company Cyber Intelligence & Investigations. "As far as Snapchat, Twitter, etc., it depends upon whether she has location services turned on or not as to whether she was leaking geolocation from that information," Anderson explained. "It is also possible if she showed a picture of her location. The other possibility is her phone could have been hacked. And the most likely is someone planned this robbery in advance, knew she was going to be at events in Paris, tailed her location, or utilized GPS trackers to track her to her location. There are lots of ways to get to information and track someone down. We do this all the time with suspects."
Kardashian, 35, kept anyone who follows her on social media apprised of her whereabouts while attending Paris Fashion Week last week. She continually shared pictures of her fashion, jewelry, and nights on the town, including one photo where she was flaunting a diamond encrusted grill and her diamond engagement ring.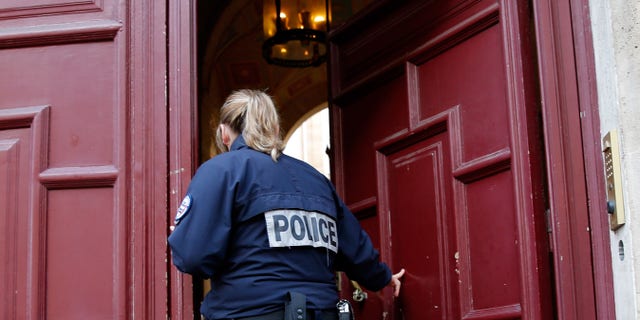 FOX411 reached out to the FBI, which investigates crimes against U.S. citizens overseas, but did not receive immediate comment.
The mother of two was unharmed in the robbery, but was "very shaken," her rep told FOX411. After being interviewed by police in Paris, she reportedly boarded a private plane and headed back to the U.S.