Khloe Kardashian and Lamar Odom have separated, report says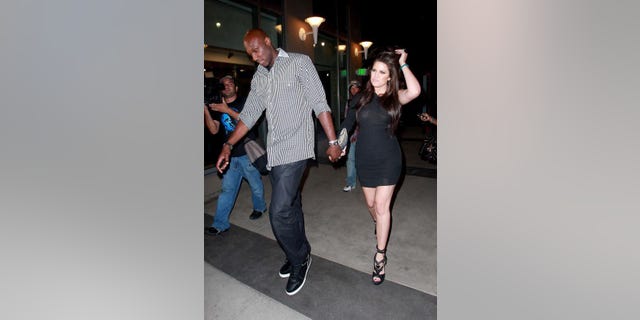 Khloe Kardashian may be starting to rethink her decision to marry Lamar Odom after only a four-week courtship. The "Keeping Up With the Kardashians" star reportedly threw the NBA player out of their house on Aug. 21 after he refused her attempt at an intervention.
Lamar Odom's alleged drug problem
Lamar, 33, has reportedly had a cocaine problem for at least two years and Khloe, 29, wants nothing to do with him until he's clean, TMZ reports.
On a positive note, neither Khloe nor Lamar has consulted a divorce lawyer, however, TMZ is told that a divorce is likely to happen.
MORE: Khloe to stick by Lamar, source says
If and when a divorce does happen, an iron-clad prenup, which Khloe and Lamar both signed before they married, will keep both of them protected.
Khloe Kardashian getting support from her family
"The entire family is rallying around Khloe," a source close to the Kardashians told HollywoodLife.com exclusively. "They support her whatever she decides to do."
The source further explains: "She's totally embarrassed because everyone thinks Lamar has been cheating and that she hasn't been able to give him a baby. But in reality he's been doing drugs and she hasn't wanted to start a family with him while he's like that. She's never been able to tell everyone the truth because she's been protecting him."
Click here for more from The Hollywood Life.