Kevin Gillespie's hard cider recipes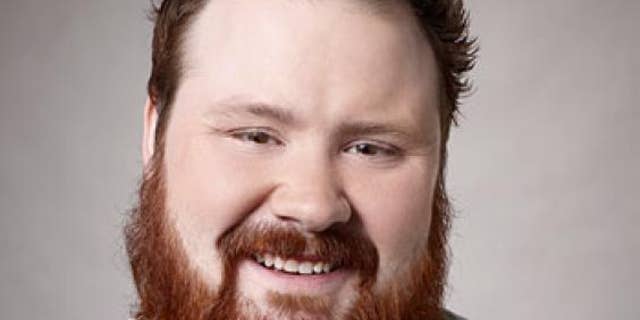 NEWYou can now listen to Fox News articles!
Kevin Gillespie, 'Top Chef' contestant and owner of the Gunshow restaurant, shares these delicious dishes.
Slow Cooked Country Style Ribs with Apple Cider Barbecue Sauce
Serves 4
Ingredients
4 pounds country-style pork ribs
1 teaspoon kosher salt
1/2 teaspoon ground black pepper
2 tablespoons grapeseed oil or canola oil
3/4 cup Apple Cider Rib Sauce
Ingredients for Apple Cider Rib Sauce
3 cups apple cider vinegar
2 cups Angry Orchard Crisp Apple Cider
2 cups ketchup
1 cup yellow mustard
1/2 cup molasses
1/2 cup packed dark brown sugar
1/2 cup honey, preferably sourwood
2 tablespoons tomato paste
1 tablespoon kosher salt
1 tablespoon ground black pepper
1 tablespoon garlic powder
1 tablespoon onion powder
1 teaspoon cayenne pepper
Preparation
1. Pat the ribs dry and season both sides with the salt and pepper.
2. Heat a large skillet over high heat until smoking. Add the oil and swirl to coat. Brown the ribs on all sides, 3 to 4 minutes per side, until deep golden brown. Move the ribs to a plate and pour the oil out of the pan, then deglaze the pan with 1/2 cup water.
3. Make the sauce by combining all ingredients in a sauce pan and bringing to a boil over medium heat. Once the mixture boil remove it from the heat and blend with a hand held immersion blender until smooth. Reserve until ready to use, and store any leftovers in the fridge for up to 3 months.
4. Mix the sauce, pan juices, and any juices from the rib plate in a large slow cooker. Add the ribs, cover, and cook on high for 2 1/2 hours or low for 4 hours.
5. When the ribs are almost done cooking, preheat the broiler. Line a baking sheet with foil for easy cleanup. Place a rack in the pan and spray with nonstick spray. Transfer the ribs to the rack and brush with the sauce from the slow cooker. Broil until brown and crusty, about 3 minutes on each side. Brush again with sauce when the ribs come out of the broiler.
6. Reserve the remaining sauce from the slow cooker and serve with the ribs.
Pork and apple sausage with cider grilled onions and apple cider mustard
Serves 6
Ingredients
2 tablespoons + 2 teaspoons kosher salt
1 1/2 pounds pork butt, cut into 1 1/2-inch cubes
1 large onion, chopped, about 1 1/2 cups
2 ounces cloves garlic, about 16 cloves
6 ounces green apples, peeled and diced, about 1 cup
2 teaspoons red pepper flakes
1 teaspoon finely ground black pepper
1/2 teaspoon ground cardamom
2 tablespoons whole grain mustard
2 tablespoons Dijon mustard
2 tablespoons dry mustard, rehydrated in 2 tablespoons Angry Orchard Crisp Apple cider
Hog casings
Preparation
1. Chill all parts of a meat grinder fitted with the coarse die, your work bowls, a baking sheet, meat, and all ingredients before starting. I can't stress enough how important it is to work with really, really cold ingredients and to keep them cold during the entire sausage-making process. Cold temperatures help the meat mixture emulsify properly. If you've got to take a break between steps, pop your equipment and ingredients back in the refrigerator.
2. Prepare your work bowls: Half fill a very large bowl with ice, sprinkle with 2 tablespoons kosher salt, and add 2 cups ice water; this bowl will create an ice bath for the work bowl as it catches the pork as it's coming from the grinder. Nestle the work bowl into the ice bath.
3. Toss the pork butt with the remaining 2 teaspoons salt, the onion, garlic, apples, red pepper flakes, black pepper, and cardamom and grind into the mixer bowl. Fit the bowl with the paddle attachment, place on the mixer, and mix on medium speed just until the mixture is well combined. Place the ground mixture back in the refrigerator.
4. Rehydrate your casings in a bowl of cold water for about 30 minutes, then run fresh cold water through to rinse out any impurities and to make them easier to work with. Always keep the casings submerged in cold water.
5. Line the chilled baking sheet with parchment paper; this will be the pan you lay your sausages on as you're filling them. Fit your sausage stuffer with a 3/4-inch stuffer tube, spray or grease the tube, and slide the casings over the tube. Tie the end of the casing and feed the sausage through the stuffer into the casings. Twist off the sausages every 4 inches, alternating twisting directions. Prick any visible air bubbles with a toothpick and gently squeeze out any air. If there aren't any air bubbles, prick each length randomly 3 times to allow the moisture to escape. Separate the sausages so they are not touching and refrigerate, uncovered, overnight. You want the sausages to dry out and set up before cooking.
6. To serve these heat a grill to medium high. Pour 3 bottles Angry Orchard Crisp Apple Cider into a deep roasting pan and add 10 garlic cloves and 2 large yellow onions sliced into 1/2-inch rings. Bring to a low boil right on the grill, and cook until the onions soften, about 15 minutes. Add the sausages and enough water to cover, then bring the liquid to a simmer and poach until the sausage are cooked through, about 15 minutes. Remove the sausages and onions to the grill grate and cook just until grill-marked, about 4 minutes. Mix together the coarse, Dijon, and dry mustards. Serve the sausages on soft buns with the grilled onions, poached garlic and cider mustard.
Maple Bread Pudding with Cider Soaked Apples and Cinnamon-Cider Ice Cream
Serves 12
Ingedients for Bread Pudding
8 large eggs
1 quart heavy cream
1 cup granulated sugar
2 cups grade B maple syrup
2 teaspoons vanilla extract
1 teaspoon pure maple flavor
1 cup fuji apples, peeled, diced, and soaked overnight in Angry Orchard Crisp Apple Cider
1 pound brioche cut into 2 inch cubes
Ice Cream
2 cups Angry Orchard Crisp Apple Cider
1 cup granulated sugar
1 stick cinnamon
1/2 teaspoon ground cinnamon
2 cups half and half
2 cups heavy cream
1 teaspoon kosher salt
6 egg yolks
Prepartion
1. Combine apple cider, sugar and cinnamon stick in a saucepan over medium-high heat. Bring the mixture to a boil, and cook, stirring occasionally, until reduced to cup, about 25 minutes; remove from heat and discard cinnamon stick. Add to the pot the half and half, cream, ground cinnamon, salt, and egg yolks. Whisk until smooth. Return saucepan to medium heat and cook, stirring constantly, until mixture thickens and coats the back of a spoon, about 20 minutes. Pour custard through a fine mesh strainer into a medium bowl, and let cool in the refrigerator overnight.
2. Process chilled custard in an ice cream maker according to manufacturer's instructions. Transfer to a storage container and freeze until firm, at least 4 hours.
3. Preheat oven to 375 degrees F.
4. Whisk eggs, cream, sugar, 1 cup maple syrup, vanilla, and maple flavoring in large bowl to blend. Add apples and brioche; stir to coat.
5. Butter 13x9x2-inch baking dish. Transfer bread mixture to prepared dish. Let stand at room temperature 1 and a half hours. Place in oven and bake 40 minutes. The pudding should be golden brown and risen slightly in the center. Test doneness by inserting a toothpick into the center and removing to ensure no raw bread remains. Remove from the oven and using a small knife or skewer poke holes all over the pudding. Pour the remaining 1 cup of syrup over the pudding and allow it to cool until just warm. Cut into 12 pieces, top with ice cream, and serve.
Grilled Apple and Cheddar Sandwich with Cider Jelly Dipping Sauce
Serves 4
Ingredients
8 slices brioche bread
4 slices sharp white cheddar cheese
1 large fuji apple, peeled and sliced
8 tablespoons unsalted butter, at room temperature
1 cup apple jelly
2 tablespoons Angry Orchard Crisp Apple Cider
Preparation
1. Heat a skillet over medium heat. Butter 1 side of each piece of bread with 1 tablespoon softened butter. Build a sandwich beginning with bread (buttered side out), cheddar, sliced apples, cheddar, and ending again with bread (buttered side out). Place the sandwiches on the skillet and grill on both sides until golden brown and the cheese has melted, approximately 6 minutes. Remove the sandwiches from the heat and cut each into 4 pieces. 2. Arrange on a platter to serve.
3. Combine the jelly and cider in a blender and blend until smooth. Pour into a ramekin and serve alongside the sandwich pieces for dipping.