Kentucky Gov. Matt Bevin says Lil Wayne ruined Imagine Dragons' Alabama-Clemson halftime show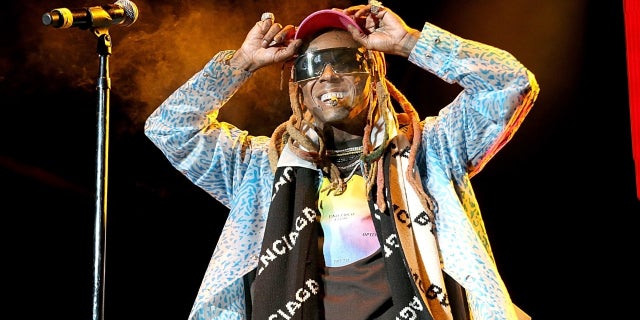 Kentucky Gov. Matt Bevin did not hide how he felt about rapper Lil Wayne's performance with Imagine Dragons during the Alabama-Clemson halftime-show on Monday night.
"Way to ruin an entertaining Imagine Dragons half-time concert with the weird rantings of a tired, has-been like Lil Wayne. One act still rising … The other not so much…," he tweeted.
Lil Wayne, whose real name is Dwayne Michael Carter Jr., appeared alongside the pop band Imagine Dragons for the championship's halftime show.
CLICK HERE TO GET THE FOX NEWS APP
The 36-year-old rapper did not immediately respond to Bevin's criticism. He tweeted before the performance that he was "stoked to hit the stage."
A number of social media users came to Lil Wayne's defense.
IMAGINE DRAGONS SINGER REGRETS TEACHING ANTI-GAY MESSAGE
"Wayne's much more of a legend to the people of Kentucky then you will ever be," a social media user wrote. "Take your hate elsewhere, our state doesn't appreciate it."
"I thought Wayne was on fire," another person tweeted. "He certainly nailed being the entertainer."
The Clemson Tigers defeated the Alabama Crimson Tide in the College Playoff national championship game, 44-16.