Katy Perry and John Mayer's reported hotel demands: Scotch, cherry Coke and ranch dressing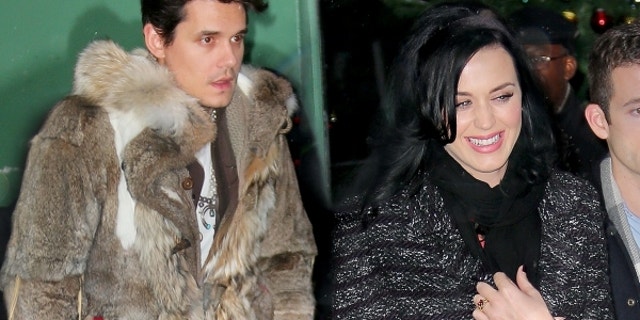 Katy Perry and John Mayer may look like a laid-back couple (by celeb standards, anyway), but the "Who You Love" crooners are more high maintenance than meets the eye.
Life & Style has reportedly uncovered a laundry list of demands the couple has on hand when they're on the road… and this is not your ordinary hotel room service.
In fact, Mayer's four reasonable requests that include his alcoholic beverage of choice, Lagavulin 16, an $80 bottle of aged Scotch; Cherry Coke Zero; and room temperature Fiji water pale in comparison to his girlfriend's 20 necessities.
They range from snacks (7 kinds of veggies, chips, dips and a bowl of ranch dressing) to wardrobe must-haves like a full-length mirror and director's chair.
So what else in on this A-list couple's list?
Check out their hotel rider below:
FOR JOHN
- Bottle of Lagavulin 16
- Fruit plate w/ bananas
- Cherry Coke Zero cans for fridge
- Extra Fiji Water – room temp
FOR KATY
- SmartWater
- Plain Fage Greek yogurt
- Organic toasted almond granola
- Bananas, apples, tangerines
- Director's chair
- Full-length mirror
- Fresh crudites to include at least 3 of the following types of vegetables: cucumbers, peppers, carrots, snap peas, jicama, broccoli, cauliflower
- Sliced deli platter – turkey and Swiss cheese
- Dried mango slices
- Flaxseed tortilla chips
- Stacy's Parmesan, garlic & herb pita chips
- Plain hummus
- Garlic hummus
- Bowl of ranch dressing
- Mad Mexican salsa verde
- Fresh guacamole
- Green and chamomile teas
- Sencha Shot green tea (in a can)
- Electric kettle
- Wardrobe steamer
Now that's what we call all the comforts of home away from home.
Click here for more from Celebuzz.