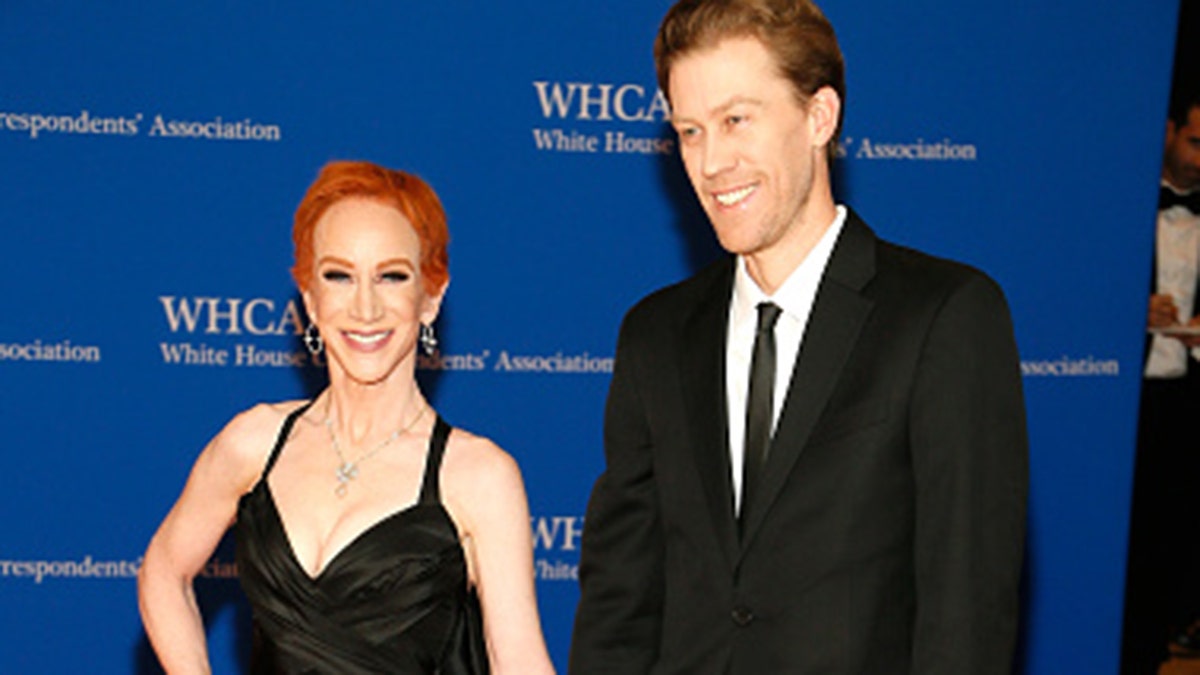 Kathy Griffin and her long-time boyfriend Randy Bick have split after seven years together.
The comedian confirmed the news in a tweet on Thursday.
"God help me, but I'm gonna be one of those people who announce a breakup," Griffin tweeted. "After 7 years, Randy and I have decided to part ways. It's not acrimonious and I will always adore him."
After addressing the breakup, the 58-year-old took aim at the gossip site TMZ, joking that because she broke the news of her break up the outlet won't have the story first.
"There, now those jerks at TMZ wont get the story first. Go back to your bootlicking, @HarveyLevinTMZ," she wrote.
During their relationship, Bick has stood by his former girlfriend through some rocky times.
When Griffin famously posed with a fake, bloody decapitated head of President Donald Trump in 2017, Bick supported his then-girlfriend's controversial stunt.
After the comedian was fired from co-hosting CNN's annual New Year's Eve special due to the scandal, Griffin revealed in an interview with The Hollywood Reporter that she spent the holiday "with my handsome boyfriend, making love."
Bick then recalled that "Kathy said, 'I want to watch [the New Year's Eve special],'" to which he said, "Are you sure? It could be painful."
"But we turned it on, and she was like, 'This is a dumpster fire,'" he continued.
The couple also went through a public feud with their neighbor Jeffrey Mezger, the CEO of KB Home, who filed a restraining order against the then-couple claiming that Bick and Griffin spied on him and his family in the summer.
Griffin followed up with her own restraining order against Mezger after the two got into an altercation. Bick also reportedly called in a noise complaint on Mezger after hours of excessive partying on the CEO's property.
Mezger fired back reportedly shouting homophobic expletives at Griffin and Bick, calling her a, "c—t" and a "d—e," mocking her shaved head and bringing up her severed head photo controversy.
Griffin shaved her head out of solidarity for her sister Joyce Griffin, who died of an undisclosed form of cancer on Sept. 14.
Following Mezger's alleged verbal tirade against Griffin, KB Home took 25 percent out of the CEO's annual bonus.
Prior to her 7-year relationship with Bick, Griffin was previously married to Matt Moline from February 2001 until May 2006.