Kathie Lee Gifford claims Bill Cosby tried to kiss her; woman alleges 2008 assault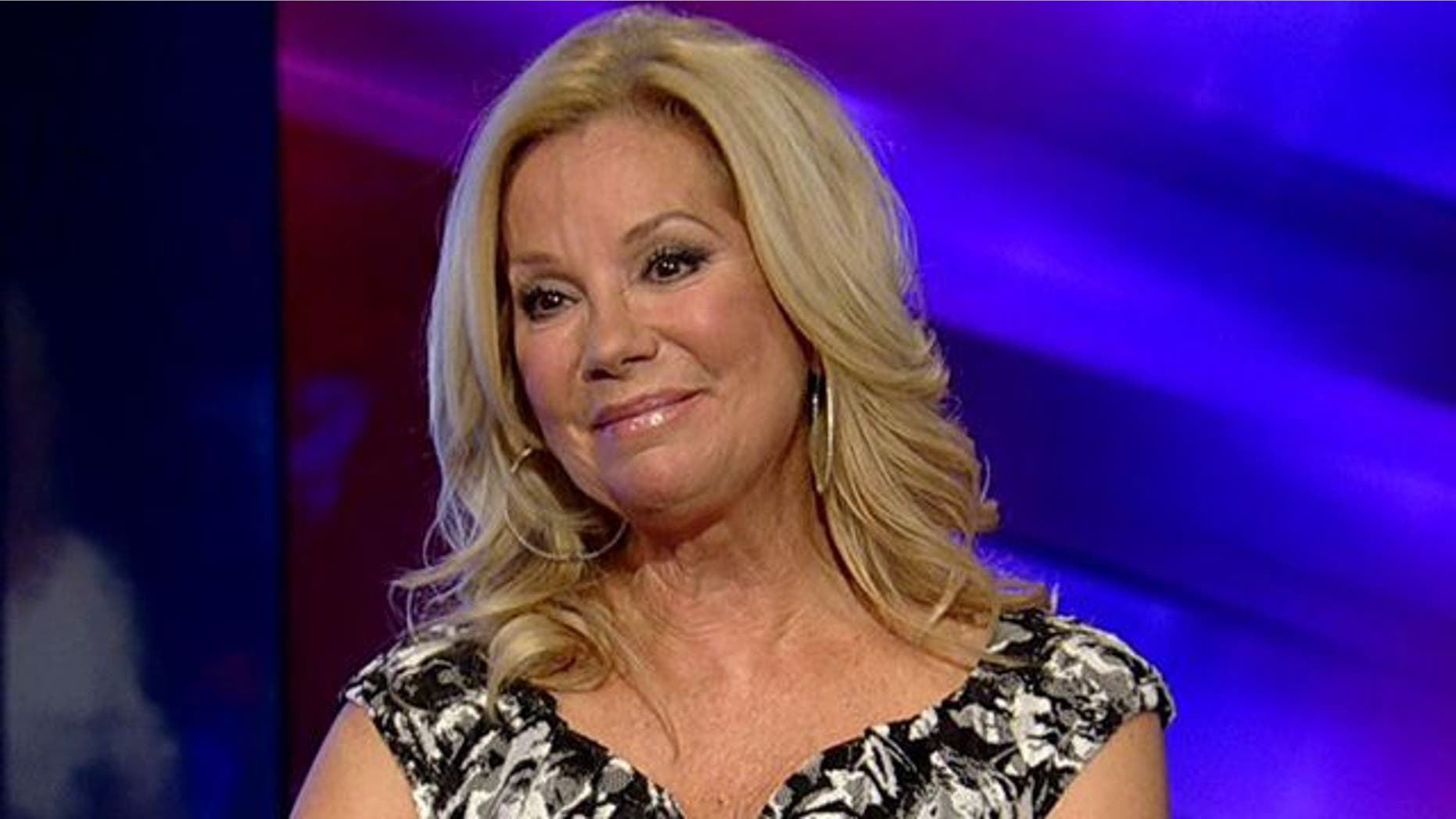 Kathie Lee Gifford, who has defended Bill Cosby in the past, revealed on Tuesday that the comedian once tried to kiss her in the '70s.
"I along with so many Americans and people around the world don't want these (accusations) to be true," she said on the "Today" show, according to the New York Daily News. "I will admit towards the end of the tour the last time I saw him he did try to kiss me.
"I said, 'No,' I said, 'Bill, we're friends.'
"He said, 'OK, good night," and I said, 'Good night.' I went into my room and he went into his room."
She added that when she and her backup singers opened for Cosby on tour, he would often brew them cappuccino after the show — a memory she said now gives her a "chill" because supermodel Beverly Johnson has claimed the actor drugged her using that same beverage.
Gifford's comments come in the wake of another woman's claims that Cosby drugged and assaulted her at Hugh Hefner's Playboy Mansion, alleging the incident took place just six years ago, which reportedly could mean criminal charges for the comedian once dubbed "America's dad."
In addition, the lawyer for a woman who claimed Cosby assaulted her in the Playboy Mansion in 1974, when she was 15, now says he has two witnesses to back up his client's claim.
Chloe Goins, 24, told the Daily Mail that the comedian gave her a drink at one of Hefner's parties in 2008.
"Everything kind of went foggy. I started feeling sick to my stomach and just dizzy," she said.
Goins said Cosby led her to a room so she could lie down, and the next thing she remembers, she was waking up with Cosby licking her feet and pleasuring himself.
"I was butt naked lying on my back on a bed and didn't have any idea where I was," she said. "I came to and remember seeing this big man crouched over me. It was Bill Cosby, and he was at my feet, kind of licking and kissing them and I think he bit my toe as that's what woke me up."
Goins said Cosby ran out of the room when she came to. She also thinks he licked her breasts, but she does not think she was raped. She said she came forward after hearing all of the stories over the past weeks.
Goins was 18 at the time of the alleged assault, and Cosby around 71. FOX411 tried to contact Goins and was able to talk to her mother, who declined to comment on the report. Goins told The Daily Mail she had not filed a report with the police yet, but was planning to this week.
Cosby's attorney did not respond immediately to FOX411's request for comment on the Goins interview.
If convicted of assaulting Goins, Cosby could face 48 months in jail and a $10,000 fine, according to the Daily Mail.
Meanwhile attorney Marc Strecker stated in a Friday court filing that he has interviewed two witnesses who corroborate client Judy Huth's account of Cosby sexually abusing her in 1974 when she was underage.
Strecker wrote in a sworn declaration filed in Los Angeles Superior Court on Friday that he has reviewed photographs of his client, Judy Huth, with Cosby at the Playboy Mansion in the mid-1970s, the place and time she says the abuse happened.
Hefner told FOX411 in a statement: "Bill Cosby has been a good friend for many years and the mere thought of these allegations is truly saddening. I would never tolerate this kind of behavior, regardless of who was involved."
Cosby's attorney Martin Singer is seeking to dismiss Huth's suit and has called it an extortion attempt. He says Huth tried to sell her story to a tabloid 10 years ago and contends that undercuts her claim of recently discovered psychological damage. Singer did not return a phone message from The Associated Press seeking comment Monday.
Many of the allegations against Cosby are blocked from court by statutes of limitations, but Los Angeles police are investigating Huth's claims.
These are just the latest in a flurry of allegations that Cosby drugged and sexually assaulted more than a dozen women. He has never been charged in connection with any of the accusations, and his lawyers deny many of the allegations. He settled with a Pennsylvania woman who, in a 2005 lawsuit, said Cosby drugged and molested her in 2004.
Cosby's wife, Camille, released a statement this weekend defending her husband.
"He is a kind man, a generous man, a funny man, and a wonderful husband, father and friend. He is the man you thought you knew," she said, accusing media outlets of reporting accusations before verifying them.
"There appears to be no vetting of my husband's accusers before stories are published or aired," she wrote.
Cosby, 77, had stayed silent until a phone interview with the New York Post on Sunday. In the interview, Cosby also addressed how his wife has weathered the allegations.
"Love and the strength of womanhood," he said. "Let me say it again, love and the strength of womanhood. And, you could reverse it, the strength of womanhood and love."
Cosby, however, declined to address the rape and sexual assault allegations. According to the report, he's been advised not to discuss the ongoing cases with the media.
The Associated Press contributed to this report.