Katharine McPhee to Simon Cowell: I Don't Want to Hear It!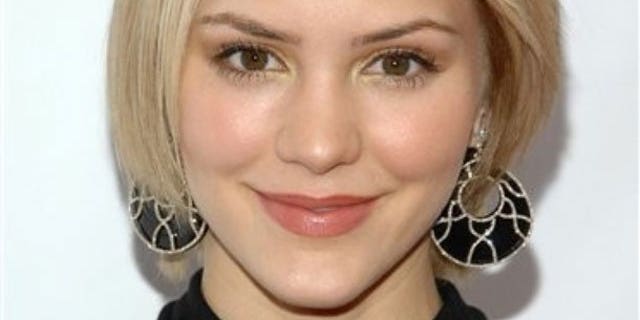 LOS ANGELES – Katharine McPhee certainly shook things up a bit in 2009 by shedding her "old long brunette look" and opting for a hot blonde crop. But one opinion on the look that the "Idol" alum has no interest in hearing is that of Simon Cowell's.
"He hasn't seen it yet and [I] wouldn't really value or want to know his opinion about hair," McPhee told Tarts very bluntly at City of Hope's "12 Stops at Christmas" event in Hollywood recently. "I spent a year and a half working on the record and this (the new hair) was an expression of me figuring out what I wanted to do. I think it's a phase so we'll see how long it lasts for, but right now I'm having fun."
And this isn't the first time the two have made their not-so-affectionate feelings for one another known.
SLIDESHOW: Katharine McPhee Better Blonde or Brunette?
"Didn't care much about Katharine McPhee," Cowell told Extra last year. "I don't think she was a credible recording artist. Katharine will end up on Broadway!"
But McPhee has proved the caustic critic wrong having just released her sophomore album "Unbroken."
"It definitely is a departure from my first record and I got to take a lot of time on this record and really figure out who I wanted to be and what I wanted Katharine McPhee to sound like. It was really connected to who I am. I wrote about half the record, it's a lot more personal," she explained.