Kate Spade's family reportedly 'disgusted' with designer's sister who says suicide 'wasn't unexpected'
NEWYou can now listen to Fox News articles!
Kate Spade's sister's reaction to the fashion designer's death has left some family members "disgusted."
Following the news of Spade's death from an apparent suicide in her New York City apartment, Reta Brosnahan Saffo explained she was not surprised by her little sister's death.
"I will say this was not unexpected by me," Saffo wrote in emails to the Kanas City Star newspaper.
But as Saffo opened up about her sister's struggles, she was swiftly called out by Spade's other family members who reportedly claimed that Saffo has been estranged from Spade for several years.
"The family is disgusted and saddened that at this time of great sorrow, Kate's sister who has been estranged from the entire family for more than 10 years would choose to surface with unsubstantiated comments," a source close to the family told People. "Her statements paint a picture of someone who didn't know her at all."
In the emails to the newspaper, Saffo went on to detail the stress Spade, 55, struggled with and how it developed into a mental illness.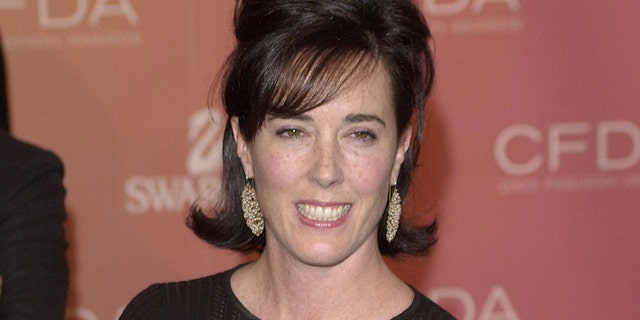 "She was always a very excitable little girl and I felt all the stress/pressure of her brand (KS) may have flipped the switch where she eventually became full-on manic depressive," she explained, adding that she tried to get her sister to undergo treatment, but failed to succeed.
But when it came time for Spade to face the music, according to Saffo, the designer "chickened out" and ultimately didn't want help, but wanted to continue to live up to the "happy-go-lucky" image of her namesake brand.
Saffo also mentioned that her sister was "fixated" with Robin Williams' August 2014 death, and got the notion that Spade had already made a plan to take her own life.
The Associated Press reported on Tuesday morning that Spade was found with a red scarf around her neck attached to a doorknob. Her 13-year-old daughter was at school at the time and officials said a note was found at the scene telling her it was not her fault.
"We are all devastated by today's tragedy," Spade's family said in a statement to the New York Daily News. "We loved Kate dearly and will miss her terribly. We would ask that our privacy be respected as we grieve during this very difficult time."
Saffo released a separate statement to CBS New York and Daily Mail that read, "My little sister Katy was a precious, precious little person. Genuine in almost every way. She was surrounded by YES people, for far too long, therefore she did not receive the proper care for what I believe to be (and tried numerous times to get help for) Bipolar disorder… stemming from her immense celebrity. She never expected it — nor was she properly prepared for it. Unfortunately, untreated, it finally took its toll on her."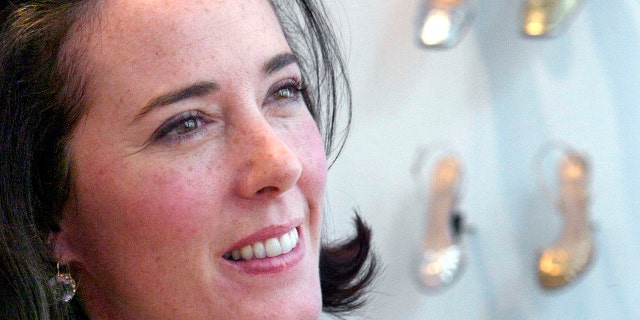 Fox News' Sasha Savitsky and Leora Arnowitz contributed to this report.