Karen Carpenter's brother Richard shares a favorite memory of the 'Superstar': 'It was all happening so fast'
Richard Carpenter of the Carpenters has co-written a book titled 'Carpenters: The Musical Legacy'
Karen Carpenter's brother Richard has one vivid memory of the singer that has stayed with him over the years.
It was 1971 when the duo, known as Carpenters, won a Grammy for best new artist.
"This was not even a year after 'Close to You' had been released," the singer/songwriter told Fox News. "It was all happening so fast. And here we are up on stage with the show being broadcast on CBS. Karen was so excited that she tugged on my tux."
"We weren't that much more than kids really," he shared. "I was 23 and she had just turned 20. It all truly occurred overnight. We weren't known one day and then the next, we were on so many radio stations and our songs were getting repeated airplay that you just kept hearing it over and over. But I still remember that moment, when she tugged on my tux."
CHRISTIAN SINGER SEAN FEUCHT LAUNCHING NEW TOUR, SEES 'SPIRITUAL AWAKENING' IMPACTING POLITICS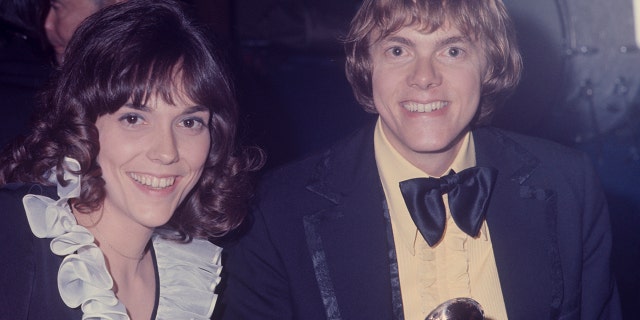 His beloved sibling's life was tragically cut short. Karen passed away in 1983 from heart failure, a complication of anorexia, at age 32. But Richard, 75, wants the focus to now be on Karen's life and the success they achieved together.
For years, Richard has passed on many retrospective projects, after facing decades of questions about his sister's inner life and death. But when he was approached to write a book about their music – and that alone – the answer was a resounding yes.
Richard teamed up with Associated Press journalist Mike Cidoni Lennox and Chris May to write the coffee table book "Carpenters: The Musical Legacy." It's been described as a nearly note-for-note musical biography of the pair that goes back to their childhood in New Haven, Connecticut.
Richard described how early on, he always believed Karen had a special gift.
CLICK HERE TO SIGN UP FOR THE ENTERTAINMENT NEWSLETTER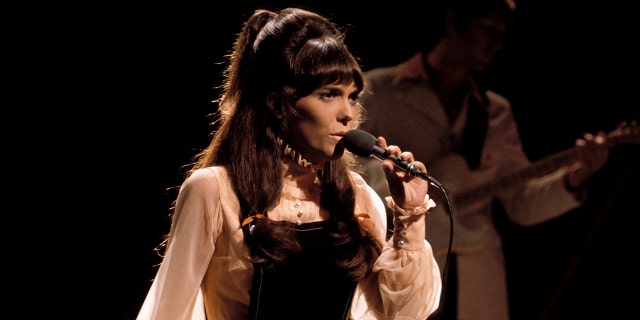 "She had this one-in-a-billion voice," he said. "I had a background voice that blended with our harmonies, but she was a lead singer. I was the one who could pick songs that were good for us. So our talents complemented each other. So many sibling acts are usually singers like The Osmonds and the Jacksons. But with us, it was all about complementing each other."
It was 1970 when their song "Close to You" became their breakthrough hit. Richard admitted that he initially didn't believe the track was going to achieve such massive success.
"The song was written in '63," he explained. "I learned seven years later that it was an album cut for Dionne Warwick's third album… [But] I took the lead sheet and set it on my piano. Karen and I then recorded the song. It turned out to be an extremely well-made record. But [initially,] I wasn't sold on it. It was different from anything else that was out there at the time, which turned out to be a good thing."
Still, Richard noted that the Carpenters weren't welcomed with open arms.
CLICK HERE TO GET THE FOX NEWS APP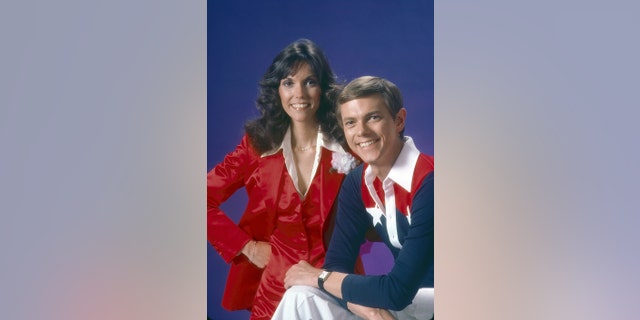 "It wasn't long after Woodstock happen," he said. "There was a counterculture that was becoming the culture. So many writers hated us because we represented mainstream America. Forget the music, they just didn't like the idea of us. So we put up with year after year of really nasty stuff being written about us. But we kept pushing forward. What are you going to do, say, 'I'm not gonna record records anymore?' That wasn't an option for us."
Their perseverance paid off – but life was never the same.
"The success was so overwhelming," said Richard. "We received so many offers from all the different variety shows that were on back then. It was not only because of how incredibly popular the song was, but the people producing the shows wanted to show America that some younger people made more mainstream pop. It's not all rock. So we got all sorts of offers and bookings in no time at all. We just knew that things were never going to be the same again."
"You always have those artists where they release one great record and then they're gone," he shared. "But we achieved this overwhelmingly positive and massive acceptance that continued. And the offers kept coming in. We had a top-notch agent who always believed in us… I tried my best to get some of that excitement across in the book, but boy, when you lived through it, it's very hard to express."
FRANK SINATRA TO BE HONORED ON BIRTHDAY WITH BRONZE STATUE IN HOBOKEN'S SINATRA PARK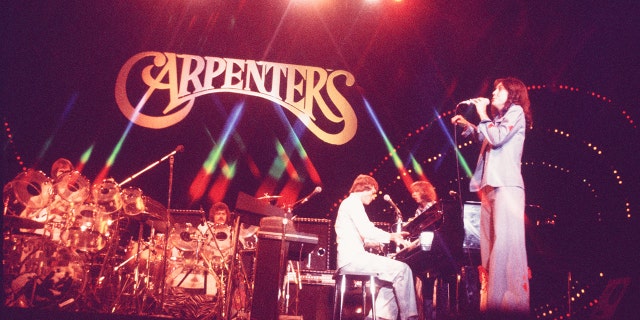 Over the years, Richard has kept the legacy of the Carpenters alive in the best way he knows how – by making music. He pointed out that since Karen's passing, the band's popularity has remained constant. He said it's been exciting to introduce their music to younger listeners.
"It has been bittersweet," he said about listening to his sister's voice again and looking at old photographs from the height of their success. He even made a return to what was once the studios of A&M Records in Hollywood. While it now belongs to Jim Henson Company and the Muppets, very little has changed.
Today, Richard said the Carpenters are being discovered by new audiences who have been inspired by their music.
CHOPIN'S LAST PIANO UNDERGOES RENOVATION BY US EXPERT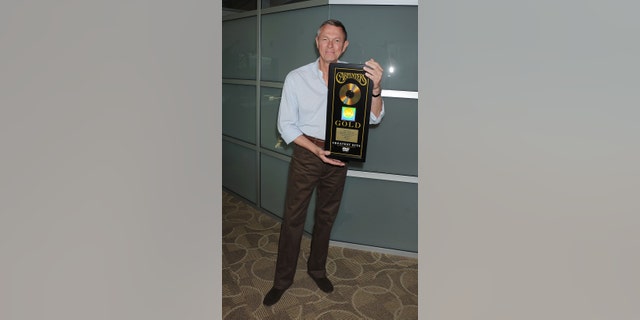 "We still receive several letters from kids – they weren't even born at the time when our music was first played on the radio," he said. "And yet they're curious about us. They have questions about the songs and they describe how much the songs have meant to them. New generations want to learn more about us… The book felt right. And it really was like going back home again."
The Associated Press contributed to this report.