Justin Bieber, Selena Gomez Sneak Out of AMAs Together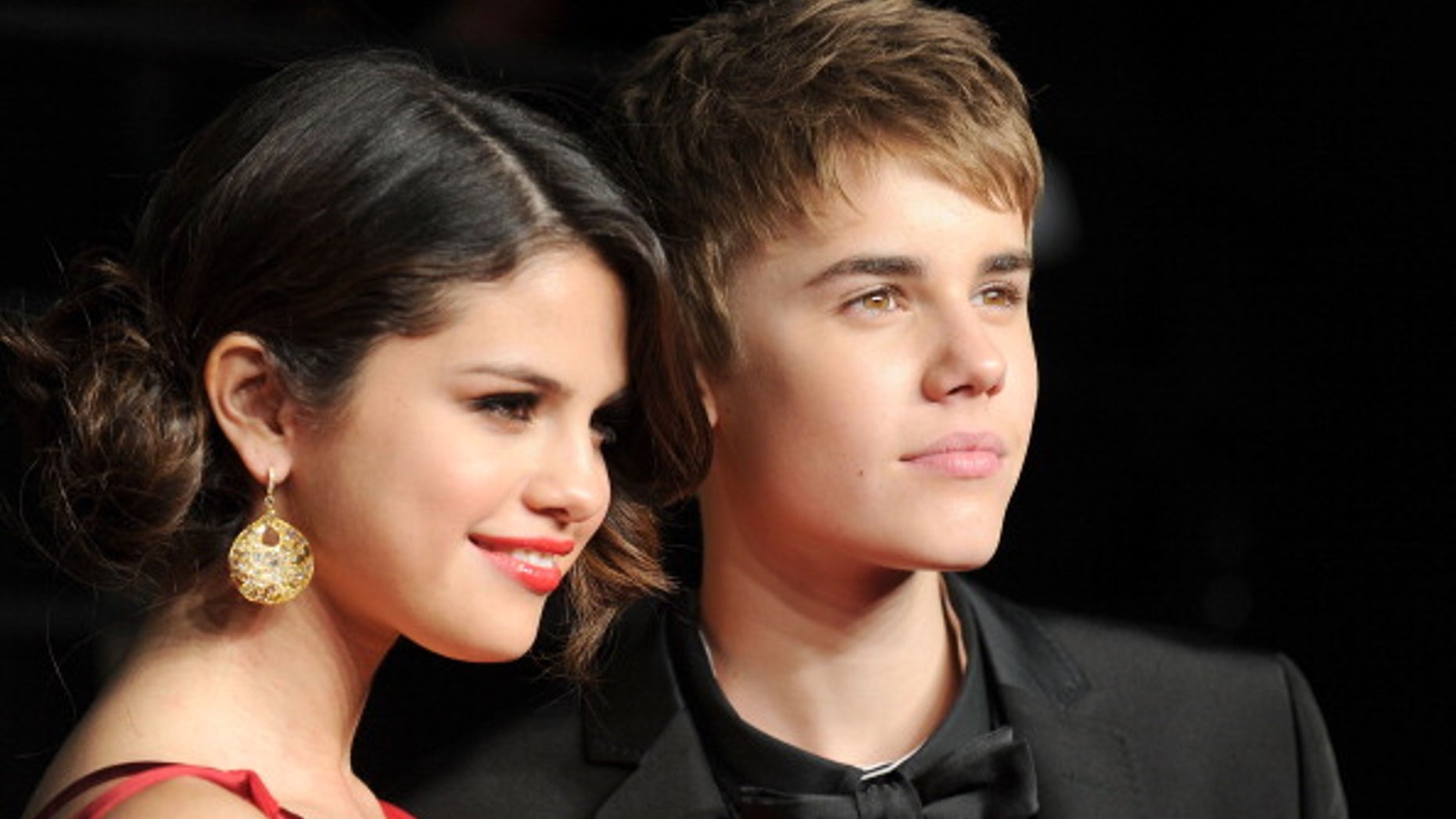 She loves me, she loves me not.
This is what might be running through Justin Bieber's head as he and teen idol Selena Gomez have been back and forth after the couple broke up last week.
E! News is reporting that the Biebs and SelGo were spotted together at an after party for the American Music Awards on Sunday, after leaving hand-in-hand from the Nokia Theater in L.A. Calif., where the ceremony took place.
Actress Jenny McCarthy, who gave Bieber a kiss on the neck during the bradcast tweeted the news that the "As Long as You Love Me" singer was in fact with SelGo post AMAs.
"My cub @justinbeiber brought his acceptable and beautifully aged beauty Selena to the AMA after party," she tweeted. "Guess I'm back on the prowl. Rww!"
Bieber and Gomez were not in such good terms earlier in the week when TMZ reported about their catastrophic dinner date on Friday.
An insider tells the gossip site that SelGo dashed out the restaurant just 10 min after getting her food.
A photographer told TMZ that the Gomez was seen driving home after leaving the restaurant as Bieber followed her, just to her people deny him access at her gate.
The singers dated for two years before deciding to call it quits.
While Bieber nor Gomez publicly announced the reason behind their breakup, gossip entertainment site SugarScape.com reported Bieber may have been texting his ex-girlfriend Jasmine Villegas, who went on tour with him last year as his opening act.
A friend close to the couple also told celeb blogger Perez Hilton, "Justin is texting her (Selena) like crazy trying to stay in her good graces."
"The problem in the first place is that Selena was a little bit of a jealous girlfriend and
Justin wasn't really taking her feelings into regard," said the source to the blogger.
"Justin doesn't see texting other girls as cheating, but he's promised Selena he'll stop if she takes him back."
Follow us on twitter.com/foxnewslatino
Like us at facebook.com/foxnewslatino