Julio Iglesias Marries Girlfriend of 20 Years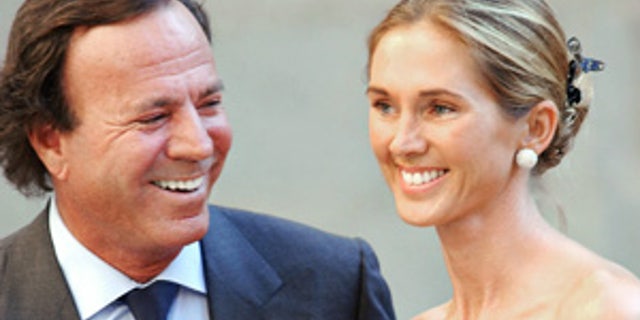 Julio Iglesias has married his girlfriend of 20 years, Dutch model Miranda Rijnsburger, his rep tells TVGuide.com.

Watch videos of Julio Iglesias

The couple wed Saturday at the Virgen del Carmen church in Marbella, Spain. Iglesias, 66, and Rijnsburger, 45, have five children together.
It is the second marriage for the Spanish singer, who also has three children, including Enrique Iglesias and Julio Iglesias Jr., from his first marriage to Isabel Preysler.
View original Julio Iglesias Marries Girlfriend of 20 Years at TVGuide.com
Related Articles on TVGuide.com
Other Links From TVGuide.com