Julie Chen talks 'Big Brother 20' showmances, dating drama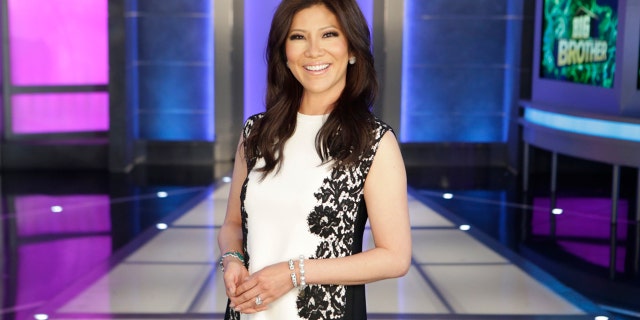 "Big Brother" Season 20 kicked off one week ago, and there's already love in the air.
After the first few days of competition, Chris "Swaggy C" Williams and Bayleigh Dayton are already in a showmance -- and host Julie Chen seems to be on board with the love connection.
"The heart wants what the heart wants," Chen recently told ET's Brice Sander. However, she also admitted that they might be moving a little fast.
Julie Chen on Robot Sam and Who She Thinks Will Win 'Big Brother' 20
"They did jump in too soon, but that's 'Big Brother,'" she explained. "And you know what? We've had more marriages come out of 'Big Brother' than 'The Bachelor.'"
However, she complimented the couple for keeping their flirtations and affections mostly to themselves.
"They're not flaunting their showmance in everyone else's face," Chen said. "We've seen that in the past where, you know, [dating houseguests] will walk around, arms hooked over shoulders. It's like a scene out of 'Grease' or something. But they've been keeping it somewhat low-key."
'Big Brother' Season 20 Cast Revealed -- Meet the New Houseguests!
"[And] you can't help who you fall in love with," she added.
As for other showmances brewing between contestants in the house, Chen predicts some sparks between Faysal Shafaat -- who goes by the nickname Fessy -- and Haleigh Broucher. However, she says they might wait to explore their feelings after the competition.
"It might be [like] a Jeff and Jordan showmance, where they say, 'OK, we like each other, but we're going to wait until we're out of the house to actually, you know, date,'" Chen said, referring to "Big Brother" Season 11 houseguests Jordan Lloyd and Jeff Schroeder, who went on to get married after appearing together on the show. They welcomed their first son, Lawson, in October 2016, and recently revealed that they are expecting their second baby, due in September.
'Big Brother' Couple Jeff Schroeder and Jordan Lloyd Expecting Baby No. 2
However, the possible showmance between Faysal and Haleigh is a bit more complicated that it would first appear. Chen said that Haleigh may have some unrequited feelings for Tyler Crispen.
"Tyler doesn't like her, but Kaitlyn [Herman] -- even though she has a real-life boyfriend outside the house -- she likes Faysal," Chen dished. "It's a real-life soap opera!"