Juanes Hits All The Right Notes In New Album, 'Loco De Amor'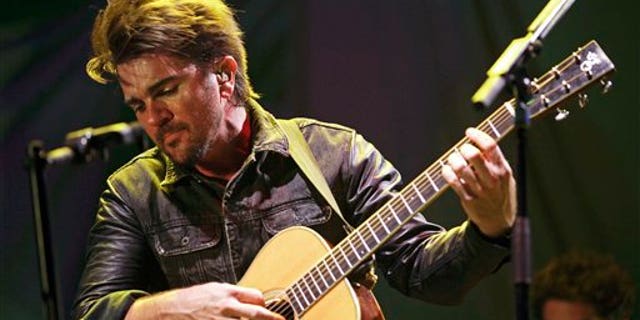 Much like love itself, Juanes' new album "Loco de Amor" is deceptive.
At first glance, the pop-flavored album seems as upbeat and sweet as a teenage crush. For longtime fans of the Colombian rocker, the sound is unlike the Juanes we know. But on a deeper dive, the album shows itself to be something else.
Under the radio-friendly hooks and major chord progressions, there is Juanes' powerful voice reaching new corners. And, a careful listen to popular rock producer Steve Lillywhite's mix reveals surprising layers.
Keyboard flourishes familiar to Latin dance floors, such as on the opening track "Mil Pedazos" or the single "La Luz," manage to sound fresh when combined with the album's driving percussion and Juanes' passionate vocals. The title track, which features the fantastic Emmanuel del Real of Café Tacvba on keyboard, is especially fun. Juanes is on an acoustic guitar, creating an understated performance.
The Grammy-winning singer — who once led the rock band Ekhymosis — has moved away from the social activism he previously embraced to take on the universally approachable theme of love on his sixth solo album. It may be new territory for Juanes fans, and it's a place likely to pull in listeners just discovering one of Latin America's biggest stars.
Follow us on twitter.com/foxnewslatino
Like us at facebook.com/foxnewslatino