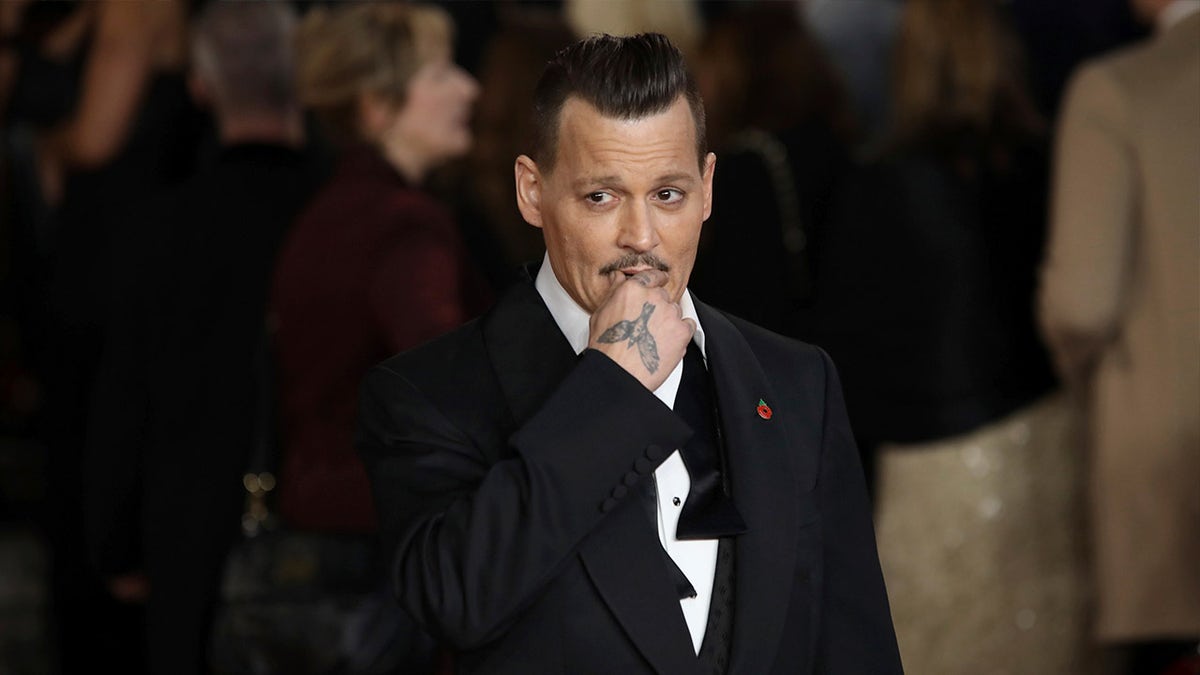 Arriving in London for the Nov. 2 premiere of his new film, "Murder on the Orient Express," actor Johnny Depp may have had one too many drinks beforehand.
Staggering and reeking of booze, the bleary-eyed Academy Award nominee's personal security guard had to not only prop him up, but also guide him into Royal Albert Hall, The Sun reported.
JULIANNA MARGULIES REVEALS UNCOMFORTABLE HOTEL ROOM EXPERIENCES WITH HARVEY WEINSTEIN AND STEVEN SEAGAL
"Everyone thought he'd been drinking," sources told the paper, adding that the 54-year-old actor had spent the night before partying at the hot London club The Box.
The A-lister was also apparently asked to stop smoking indoors three separate times during the event.
Representatives for Depp did not immediately respond to Fox News' request for comment.
Depp's odd behavior continued on Nov. 3, when he appeared on "The Graham Norton Show" alongside costars Dame Judi Dench, Michelle Pfeiffer and Josh Gad, as well as director Kenneth Branagh, to promote the big screen adaptation of Agatha Christie's 1934 novel of the same name.
On air, Depp discussed his dream of going to Disneyland dressed as his famous "Pirates of the Caribbean" character Captain Jack Sparrow and pretending to be a statue, according to The Daily Mail.
PRINCE JACKSON RUSHED TO HOSPITAL AFTER MOTORCYCLE CRASH
"I was very excited to stand rock still and then shout out (in Jack's voice), "Oi, what you looking at?" I got no reaction whatsoever - nothing! I then had to start describing the people I was shouting at so they knew I was real… it was exhausting and such a bad idea," Depp said.
The Academy Award-nominated actor has had a tough go of it since splitting from ex-wife Amber Heard in May 2016 amid allegations of domestic abuse. During the divorce process, Heard secured a temporary restraining order against Depp, in which he was ordered to keep 100 yards away from the actress and avoid contact. In addition, his latest film projects have largely flopped at the box office.
"You can see why there are still some serious fears about his well-being," the Sun's source added.