John Leguizamo Wants "Closure on Things" With Estranged Father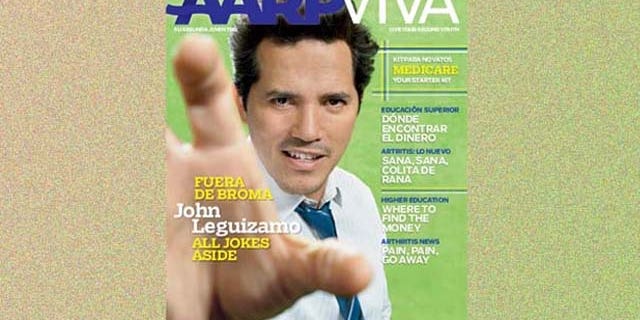 In an interview with AARP Viva magazine, actor John Leguizamo says he is no longer in his "battling years… of fighting everything" and wants "closure with things" in regards to the feuds he's had in the past with his father Alberto.
"When you get older, when you reach my age, is more about… getting over things," Leguizamo is quoted as saying.
Leguizamo says he understands his family was upset because his shows, including his latest, "Ghetto Klown," exposes the "bochinche of the family that no one likes to make public."
"There was a big price to pay because I'm airing a lot of dirty laundry," says Leguizamo in the interview. "I said a few things my father didn't like. It caused a lot of friction in my family."
This news comes days after Leguizamo's father came out to the press saying that he does not have any Puerto Rican roots—something that Leguizamo has always claimed as part of his heritage.
Leguizamo's wife, Justine, agrees that the family felt very vulnerable.
"It was hard for everybody at first," she tells AARP. "The family felt like it was too personal."
Nevertheless, Leguizamo emphasizes how he is happy with the relationship he has with his children, which he says very different from the one with his father.
"They are close to me and that's the big break in the cycle of things," Leguizamo says.
You can reach Alexandra Gratereaux at: Alexandra.Gratereaux@foxnewslatino.com or via Twitter: @GalexLatino
Follow us on twitter.com/foxnewslatino
Like us at facebook.com/foxnewslatino