Joe Jonas Ranks Demi Lovato Most Favorite, Selena Gomez Third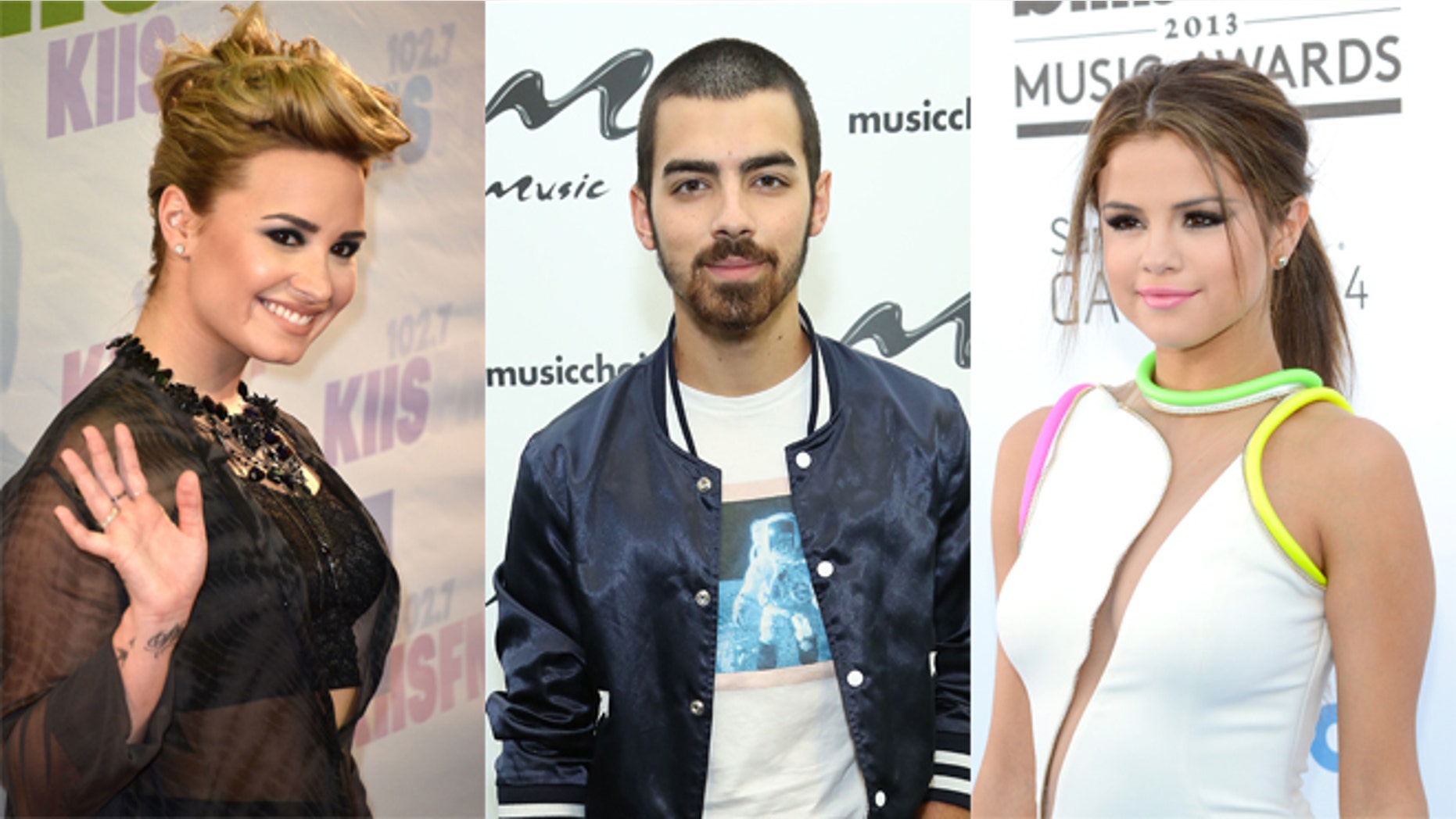 It seems as if Joe Jonas and Demi Lovato are on pretty good terms, despite their rough break-up in 2010.
At the very least, he prefers Lovato over Miley Cyrus and Selena Gomez.
When the Jonas Brothers made an appearance on Watch What Happens Live With Andy Cohen on Tuesday, Joe was put on the spot when he was asked to list the three former Disney stars in order of most favorite to least.
"Oh man. Me and her are very cool now, so favorite [is] Demi," he said. "Wow. I want to say – I can't say 'plead the fifth' yet, this is bad – I'll go Miley and [then] Selena, because Selena, I haven't seen you in a while, so. I saw Miley, she was very nice to me recently."
The 23-year-old boy band pop star delivered his answer hesitantly, possibly because he didn't want to step on any toes, including those of younger brother Nick Jonas' ex-girlfriends Cyrus and Gomez.
The rules of the segment "Plead the Fifth" clearly stated that of the three questions he was asked, Joe Jonas could refuse to answer only one. Since the Lovato-Cyrus-Gomez question was the first in the line of fire, Joe did not want to give up his one lifeline, which is why he said, "I can't say 'plead the fifth' yet."
Lovato, 20, confirmed in a May interview with Nightline News that she and Joe were getting along.
"Now, I can, fortunately, say, that him and his brother Nick, have always been there for me, and are literally family, and like brothers," Lovato said. "We have a great friendship. And we may not be as close as we used to be, but that's okay."
Follow us on twitter.com/foxnewslatino
Like us at facebook.com/foxnewslatino