Jimmy Kimmel's Wife Reveals His Most Disgusting Habits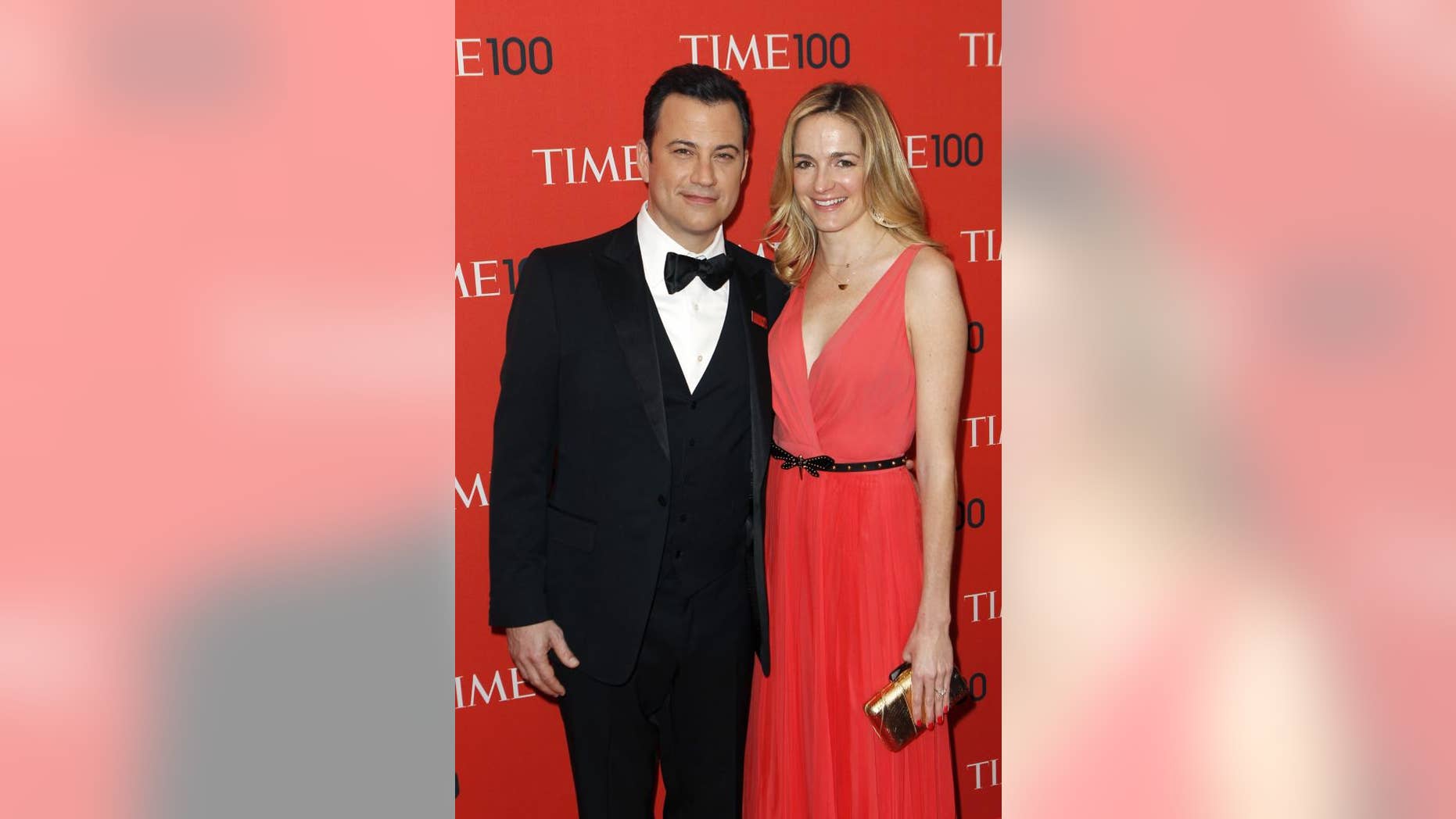 By his own wife's account, Jimmy Kimmel is a pretty great husband. But that doesn't mean he's without his flaws, and it certainly doesn't mean she won't name them if asked directly.
Last Friday night in New York City, Kimmel's wife Molly McNearney revealed three of Jimmy's most disgusting habits to People magazine while fielding a question about her silly spouse.
"He doesn't put the toilet seat down and he's terrible at taking the garbage out, and every day he takes one dirty Q-tip and puts it on the kitchen sink," said McNearney, laughing. "Other than that, he's the best husband."
After that remark, Kimmel found that he somewhat agreed. "Actually, I'm a bad husband," he said. "I'm lucky she puts up with me!"
Kimmel was in New York City on Friday night to host Howard Stern's 60th Birthday Bash at the Hammerstein Ballroom, which was also attended by fellow late-night hosts Jimmy Fallon, Seth Meyers and David Letterman.