Jimmy Kimmel admits he 'didn't want to get too close' to son Billy amid health scare
Jimmy Kimmel revealed he and his wife Molly McNearney were briefly detached from their son Billy during the early stages of dealing with his health condition.
In an interview on "O, The Oprah Magazine," Kimmel said he and his wife "didn't want to get too close" to Billy because the child's future was unclear.
"There were secrets we kept from each other that we revealed only after the second surgery. The biggest one was that, I think subconsciously, we didn't want to get too close to the baby because we didn't know what was going to happen," Kimmel told the magazine for its April issue, according to People.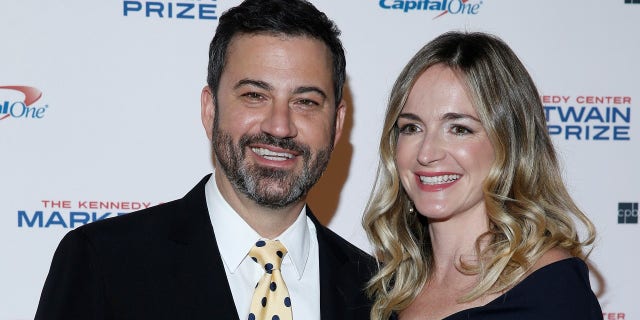 He added, "I don't know if that's right or wrong or common or uncommon. But when I told her I was feeling that way, she said, 'Oh, I'm so happy you said that because I was feeling that way too, and I didn't want to express it.'"
JIMMY KIMMEL ADMITS POLITICAL MONOLOGUES HAVE COST HIM 'COMMERCIALLY'
Kimmel revealed in May that Billy, who is now 11 months old, was born with a congenital heart condition and required several life-saving surgeries following his birth. The talk show host shared the details in a tearful monologue on his show.
Kimmel, who has a daughter with McNearney and two other children from a previous relationship, told the magazine that his son is doing "great."
"He'll have another surgery when he's around 6 or 7 years old, but in the meantime, he's doing great," Kimmel said.