Jim Carrey says Fox News slandered him in its coverage of his comedy web video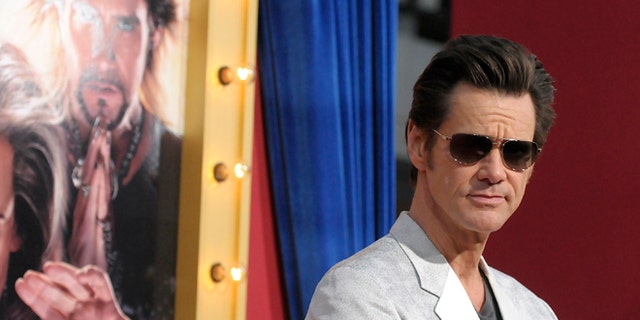 Comedian Jim Carrey attacked Fox News on Friday, claiming the network had slandered him in its coverage of his web video "Cold Dead Hand," which was released on the comedy site Funny or Die.

The "Mr. Popper's Penguins" star said he would have sued Fox News "if I felt they were worth my time or that anyone with a brain in their head could actually fall for such irresponsible buffoonery."

In the video, Carrey plays a country singer on the popular 1970s show "Hee Haw," as well as former Oscar-winner and NRA president Charlton Heston, who shoots his own foot off at the end of the video.

Carrey, 51, said his video was made to spotlight his "stand against large magazines and assault rifles."

Calling Fox News "Fux News" in the press release sent out by his publicist, the "Ace Ventura: When Nature Calls" star also labeled the number one cable news channel "a media Colostomy bag."