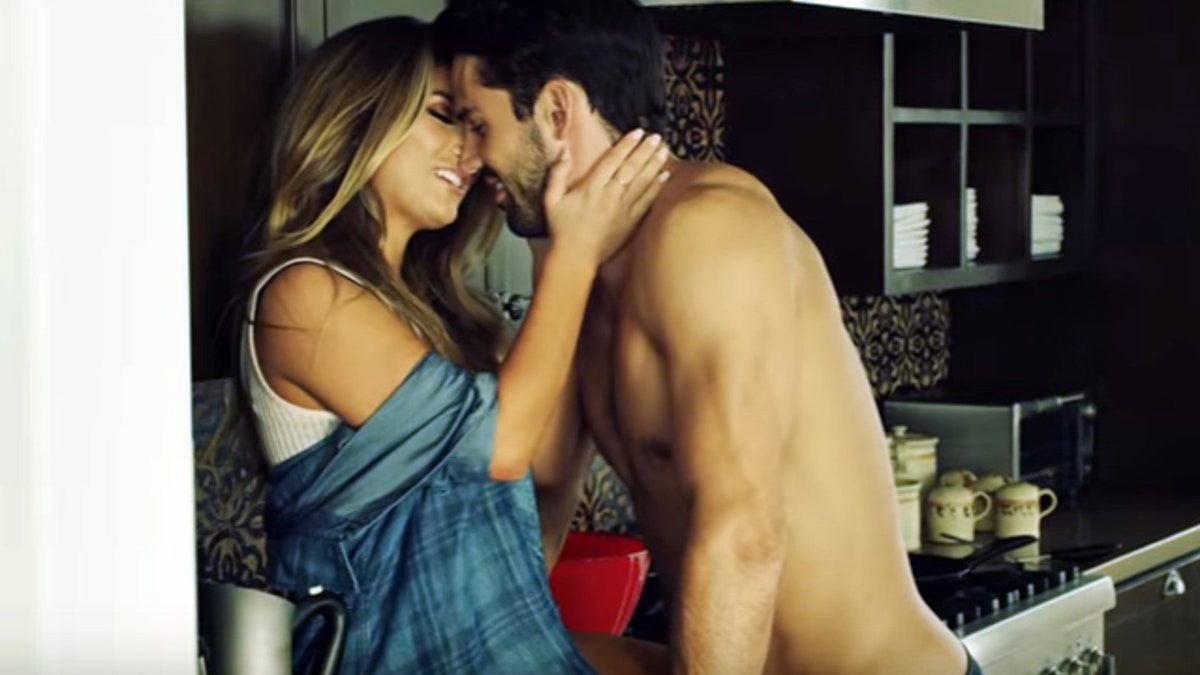 Jessie James Decker enlisted the help of her handsome hubby for her new music video.
Things get pretty steamy between the married couple who co-star in the country singer's newly released video for "Lights Down Low."
Decker and her football player husband Eric Decker start off the video cooking pancakes in their real-life kitchen. Eric is shirtless, naturally, and Jessie isn't much more covered up.
The video continues to show sweet and sexy moments between the parents of two.
PDA is nothing new for the Deckers who often share intimate moments on the singer's Instagram page.
This isn't the first time the couple has collaborated on a music project. Eric joined his wife to sing a duet on her Christmas album.
"We sing 'Baby It's Cold Outside' together. I have it on the CD with Joe Nichols, but my producer was over getting my vocals and said let's get Eric on there for fun," Jessie told FOX411 Country in December 2015. "It's something we can relive together now."
"Lights Down Low" will be released to country radio in August. It is currently available on music streaming services and iTunes.