Jessica Simpson and Eric Johnson 'always practice' making babies, but unsure about more kids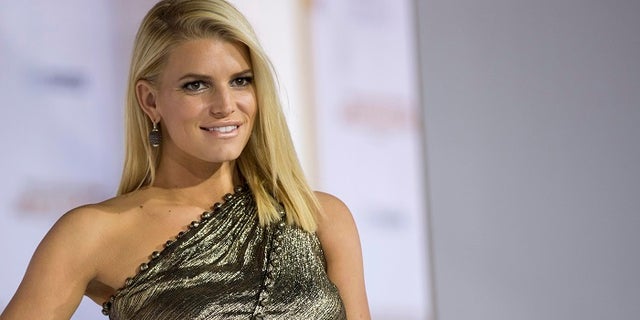 NEWYou can now listen to Fox News articles!
Jessica Simpson is already a mother to two beautiful kids with husband Eric Johnson, but is the possibility of having more children on the table for the singer-turned-fashion-designer?
In a new interview with Entertainment Tonight, the mother of two confessed that she and Johnson "always practice" baby making and has found herself to have "baby fever" from time to time, but clarified that she was unsure about having another child.
"We always practice," Simpson joked. "But it would definitely have to be a miracle."
The star, who married her husband in July 2014 after four years of dating and welcomed two children, Maxwell and Ace, soon after, admitted that the secret to keeping things hot with Johnson is spending a lot of alone time with each other.
"Today, we got to go on this trip without the kids, [and usually] we don't go places without the kids," the mother told ET while promoting her clothing line at Dillard's department store in Nashville. She then added that taking solo trips without the kids allows the couple to give each other "all of the attention."
But, as a mother of two, the designer works hard to also split her attention between both kids.
"My daughter is about to turn 6, May 1st is her birthday, and my son is going to turn 5 on June 30th and it's just like, 'Wait, so this is no longer toddler, this is full-on kid,'" Simpson shared. "My daughter [aready] thinks she's a teenager. My son at least wants to be a baby still."
Though the possibility of the 37-year-old becoming a mother to a third child is still up in the air, her new chat about the subject appeared to be more hopeful than her May 2017 interview on "The Ellen Show."
"I'm not pregnant," the singer clarified on the talk show last year. "We got an IUD, nothing's gonna get in that uterus. I have two beautiful children and I'm not having a third."