Jessica Alba Talks Overcoming Demons In Sizzling 'Maxim' Cover Story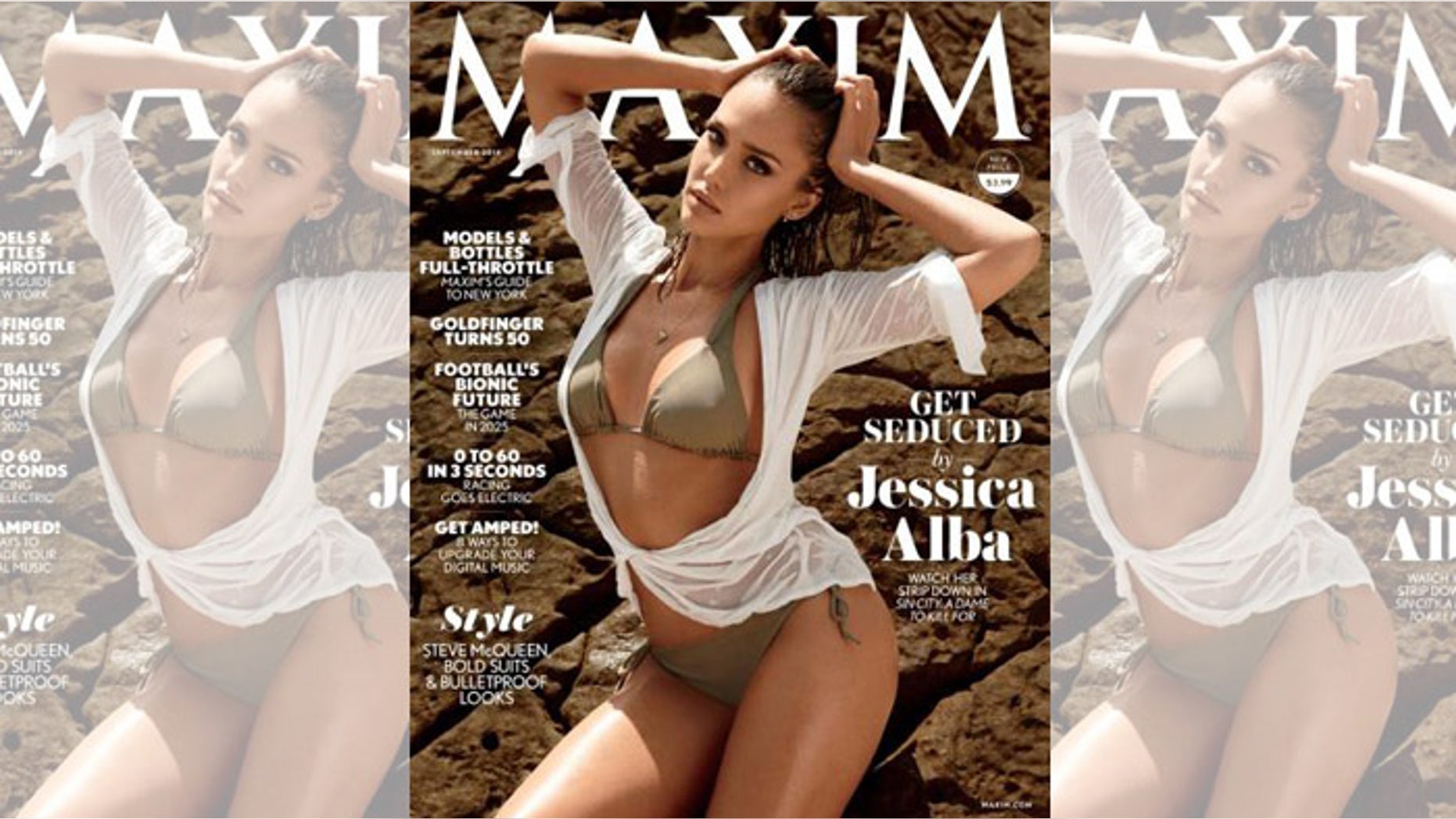 Jessica Alba just brought up the summertime heat to new levels in the cover of Maxim's latest issue.
The "Sin City" actress graces the magazine's cover (out Aug. 12) flaunting her curves in a sizzling bikini while sporting a wet white T-shirt.
The gorgeous mother of two hinted to overcoming personal demons in her past that has brought her to where she is now.
"It's so personal," Alba said, before making it clear she would not be divulging any secrets. "I don't want to talk about my issues. But I definitely feel like I tackled something and came out the other side."
She added, "Everything that led me up to all this was worth it. I'm really comfortable in my own skin, and I am not apologizing for myself."
The 33-year-old actress, speaking about her acting coach, said, "She's rad. She really believes that actors are here to tell stories and to heal people through healing themselves. And she believes every character is about you healing something in your life."
Healing is part of challenges in the entertainment business of which Alba said, "If you put your whole identity behind this business, it's brutal. It chews you up and spits you out; it spits out of a lot of people."
Follow us on twitter.com/foxnewslatino
Like us at facebook.com/foxnewslatino