Jessica Alba Says She Won't Do Nude Scenes, Opens Up About Past Love Life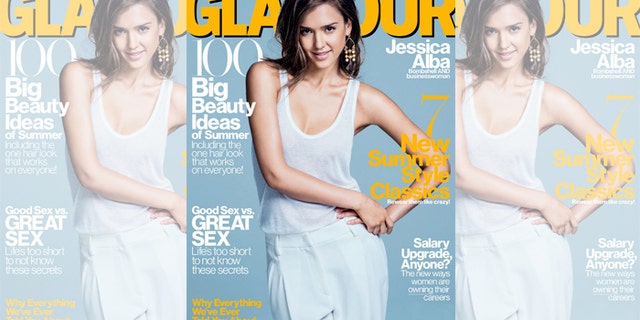 Jessica Alba has one of the hottest bodies in Hollywood, but this does not mean that she will be doing any nude scenes anytime soon.
"I don't want my grandparents to see my boobs" the 33-year-old actress told Glamour magazine in an interview for its June issue. "It would be weird at Christmas. And, I mean, really, if you look at the movies I have done, getting naked would never 'elevate' the picture."
The "Sin City" actress said part of her no-nudity clause also comes from the value that her mom instilled in her at a young age.
"Where I was from, you had to answer to a man if he was the breadwinner," Alba said. "My mom told me that it didn't need to be the case for me – I didn't need to rely on a man. She taught me to hustle."
She continued: "I was determined to be financially independent. So I started making my own money when I was 12 (through acting). That was freedom."
Alba does not rely on anyone, but has the support of her husband Cash Warren and their two daughters Haven and Honor in anything she does.
"I think right now is a great time for female entrepreneurs," said Alba, who founded the Honest Company with her husband. "But I've learned that until you can prove that your business works, it's only an idea. You have to know your stuff."
Alba also opened up about being in a serious relationship at a young age.
"Relationships can be tough, and I was engaged before. I've only had two boyfriends," she said. "In the first one, with Michael (Weatherly, star of 'NCIS'), I didn't have a voice yet, and he was so much older. But now (with Cash) there are no more surprises. At around two and a half years, you're kind of like, 'Are we in it? Are we doing this?' And the easiest part? That would be snuggling every night," she said.
Follow us on twitter.com/foxnewslatino
Like us at facebook.com/foxnewslatino