Jennifer Lopez to ring in the New Year at Vegas' The Colosseum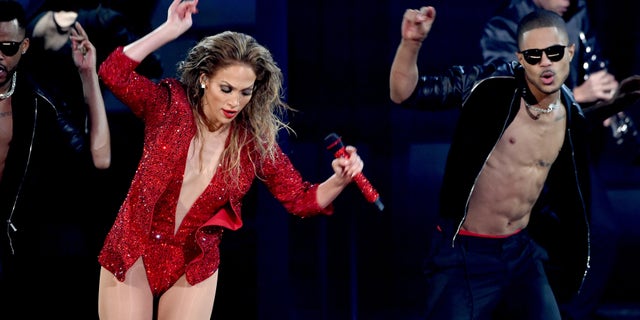 Jennifer Lopez is going to end 2014 on a high note.
The "Booty" singer is going to rock in New Year's Eve with a one-night only performance at The Colosseum in Las Vegas.
Caesars Entertainment Corp. officials announced Monday that the Bronx-born Latina will be performing her greatest hits accompanied by 25 musicians on stage.
The New Year's Eve show has been dubbed "The Best is Yet to Come" with tickets going on sale Tuesday night. They start at $175.
News of Lopez performing on the Vegas Strip follows earlier reports that she might be headlining a show in the future.
In October, TMZ reported that the "American Idol" judge was in the final stages of signing a multimillion deal to perform at Planet Hollywood, which is also owned by Caesars Entertainment Corp.
Lopez was reportedly being offered $350,000 per show with a potential contract of 72 shows, three times a week for 24 weeks over a one or two-year period.
Despite the reports, a Caesars spokeswoman said at the time that the company hadn't made an official offer to Lopez yet.
Like us on Facebook
Follow us on Twitter & Instagram