Jennifer Lopez Admits Singing to Oppressive Turkmenistan Dictator Was A Mistake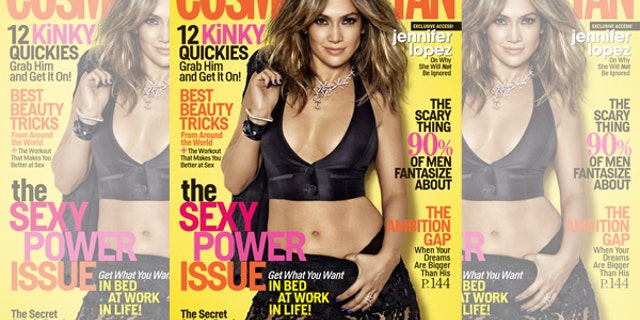 Jennifer Lopez says she's made a mistake, and she's owning up to it.
The Puerto Rican singer-actress admitted to Cosmopolitan magazine that serenading the president of Turkmenistan for his birthday in June was wrong. While she apologized, she told the magazine that she is human and sometimes makes mistakes.
"I know that being seen as a role model means taking responsibility for all my actions," Lopez told the magazine. "… But I promise that when I fall, I get back up. When I am wrong, I will learn the lesson and move on to face other challenges. For me, that's what creating your own life is. Doing your best work while being your best self."
Lopez appears on the cover of Cosmopolitan's October issue.
The 44-year-old "American Idol" judge received a lot of backlash for her performance for the leader of Turkmenistan, a former Soviet bloc country whose leader has been widely criticized for human rights violations.
The performance infuriated human rights activists who claimed it tarnished her involvement in organizations like Amnesty International.
Lopez reportedly made a whopping $1.5 million for the performance.
Looking extremely sexy on the magazine's cover dressed in black see-through lace pants and a crop-top, the entertainer opened up about her relationship with her boyfriend, 26-year-old choreographer Casper Smart.
"For me, it's about having a great partner to walk this life with. I have my own high standards for what I want in a partner and how I want to be treated," she said. "I bring a lot to the table. I am not talking about material things, but what I have to offer as a person – love and loyalty and all the things that make a good relationship."
The singer, mom to 5-year-old twins Max and Emme, revealed to Cosmopolitan that she became insecure, especially about her singing later in life.
"It was after I had kids, to be honest," she said. "Even though I had sold 70 million records, there was this feeling like, I'm not goods at this."
She said her former husband, singer Marc Anthony, helped her get over her insecurities.
"He kept telling me, 'You're the only one holding yourself back from reaching your full potential as a singer. You have to let go.' …," she said. "I was always so insecure and just kind of going along. Then I grew, little by little, and realized, wait a minute, this is not a fluke. I'm not a mistake – I work my ass off. And I know what I'm doing."
Follow us on twitter.com/foxnewslatino
Like us at facebook.com/foxnewslatino