Jennifer Lawrence opens up about her relationship with 'brilliant' Darren Aronofsky
In an series of sit-downs that clearly took place before Chris Pratt and Anna Faris announced their breakup on Sunday – and the Internet subsequently blamed Jennifer Lawrence – the 26-year-old actress opened up to Vogue about her boyfriend of one year, Darren Aronofsky.
The Oscar-winning actress told the magazine's Jason Gay she began dating the director after filming wrapped on their movie, "Mother!"
"We had energy," Lawrence revealed.
She then added, "I had energy for him. I don't know how he felt about me."
Lawrence saw the film for the first time during the course of her interviews with Vogue.
Of her boyfriend she said, "When I saw the movie, I was reminded all over again how brilliant he is."
She explained, "For the past year, I've been dealing with him as just a human."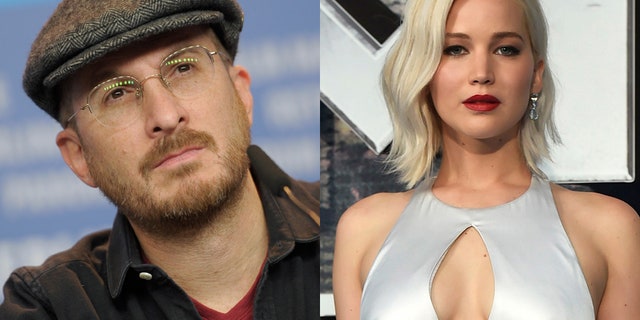 Aronofsky, 48, has a child with his ex Rachel Weisz and Lawrence told the magazine he is an "amazing father."
"I've been in relationships before where I am just confused. And I'm never confused with him."
She didn't reveal much about their movie, but she called it "unique."
"The themes are just huge," Lawrence told Vogue. "They're... I can't use the word I want to use, but the movie is unique."
She also revealed that she had an on-set accident that left her with a dislocated rib while filming.
"I ended up getting on oxygen," she recalled. "I have oxygen tubes in my nostrils, and Darren's like, 'It was out of focus; we've got to do it again.' And I was just like, 'Go f--k yourself.'"
The film took her to a dark place psychologically, she said.
"I had to go to a darker place than I've ever been in my life... I didn't know if I'd be able to come out OK."
"Mother!" is set to be released September 15, according to IMDB.