Jennifer Lawrence bleeped on the red carpet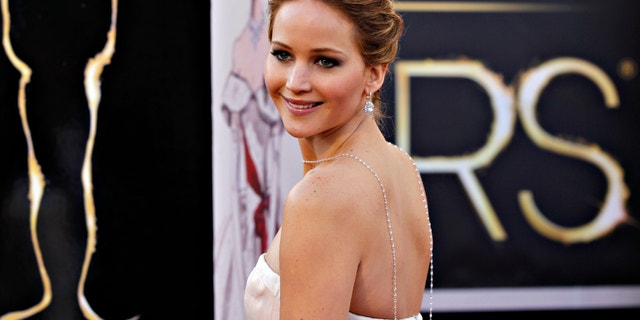 It's always fun to hear what Jennifer Lawrence has to say — even if you have to lip read because she's being bleeped.
The bleeping started early for the charmingly blunt Lawrence, the best actress winner for "Silver Linings Playbook," as ABC silenced her cheeky red-carpet response to actress Kristin Chenoweth.
The two were bonding over "Dance Moms," the Lifetime reality series, when Lawrence asked Chenoweth if she liked it too.
Chenoweth: "Is the pope Catholic?"
Lawrence: "... ?" (We can't print her reply here, but the reference was to something a bear does in the woods.)
And the night, as they say, was still very young.
Later in the evening, Lawrence tripped while walking up the stairs to the Oscars stage to accept her award for best actress.
"You guys are just standing up because you feel bad that I fell," she said, acknowledging her standing ovation after being named the winner.
The Associated Press contributed to this report.