Jennifer Hudson in tears at street-naming ceremony for late nephew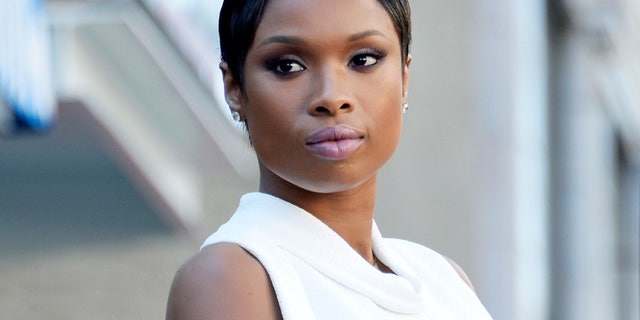 NEWYou can now listen to Fox News articles!
Jennifer Hudson had an emotional day on Friday when she attended the unveiling of a Chicago street sign named in honor of her slain nephew, Julian King.
"Julian was beautiful and how you know that is when you can see how someone can still impact your life in their absence," Hudson said through tears. "Julian was only seven years old, but in those seven years he lived a life and he left an imprint on all of us."
WATCH: Jennifer Hudson Says Having a Child Saved Her Life After Family Was Killed in 2008
Julian's mother, Julia Hudson, also spoke at the dedication ceremony.
"Words cannot express what this means," she said. "It's wonderful. His legacy will live on forever."
Julian was murdered in October 2008 along with Jennifer's mother, Darnell Donerson, and her brother, Jason Hudson. The assailant, Julia's ex-husband William Balfour, is currently serving three consecutive life sentences.
Last year, Jennifer opened up to Glamour magazine about the murders and how having her own child with fiance David Otunga helped her with the grief.
"I went from being an aunt, having a mom, and being a child to not having a mom, becoming a mom, and raising my own child," Jennifer said about her son David, who is now 6 years old.
"I tell David all the time, 'You saved my life,'" Jennifer shared at the time.
The street sign for Honorary Julian D. King Way was erected at 44th Street and Sacramento, near Julian's former school, Gunsaulus Scholastic Academy in the Windy City neighborhood, Brighton Park.
PICS: Stars We've Lost In Recent Years
"He used to always say, 'I want the world to know my name,'" Hudson said on Friday.
Now Julian's name is immortalized on Chicago's southwest side.