Jeff Bridges talks happy marriage, movie flops and music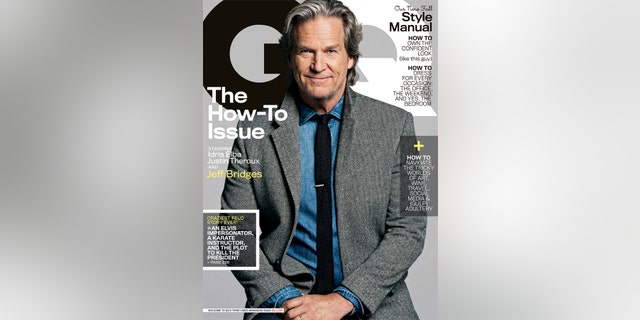 At 63, Oscar winner Jeff Bridges has things figured out.
The veteran actor-turned-musician graced the cover of GQ's October issue and he opened up about his happy marriage, great successes and occasional movie flop.
Bridges didn't hesitate to discuss his flick "R.I.P.D" totally bombing at the box office.
"I had such a great time working on that movie," he said. "I remember what we were doing. I thought: 'This could be fun to see.' And when I saw it, I was a little underwhelmed. For my mind, the studio made some, uh, choices that I wouldn't have made."
Still, Bridges showed his sense of humor while discussing the movie's dismal numbers.
"It's kind of fun when the movie's coming out. It's like having a horse in the race. 'And they're lining up, and they're off!' And you're rooting for your horse. And in this case, the jockey fell off the horse and you came in last. Ha ha ha. You know. That happens sometimes."
Lately, his band has been his biggest source of pride. He told GQ he is living out his childhood dreams, playing with The Abiders.
"Nothing like having a band," he explained.
And throughout his extremely successful career, Bridges has had his wife of more than 40 years standing by his side. He mused that he thinks that arguments between spouses are always the same.
"I think that it's not only the same fight that you have with your spouse, but it's the same fight that everyone has with everyone—everyone," he said.
And Bridges had some bold words of wisdom for married people who are tempted to cheat: "Well, live and learn. Go ahead and do it, and we'll see how that goes."
Click here to read more about Bridges' life philosophies from GQ.