January Jones Still Lamenting 'B*tches' From High School, Low Pay on 'Mad Men'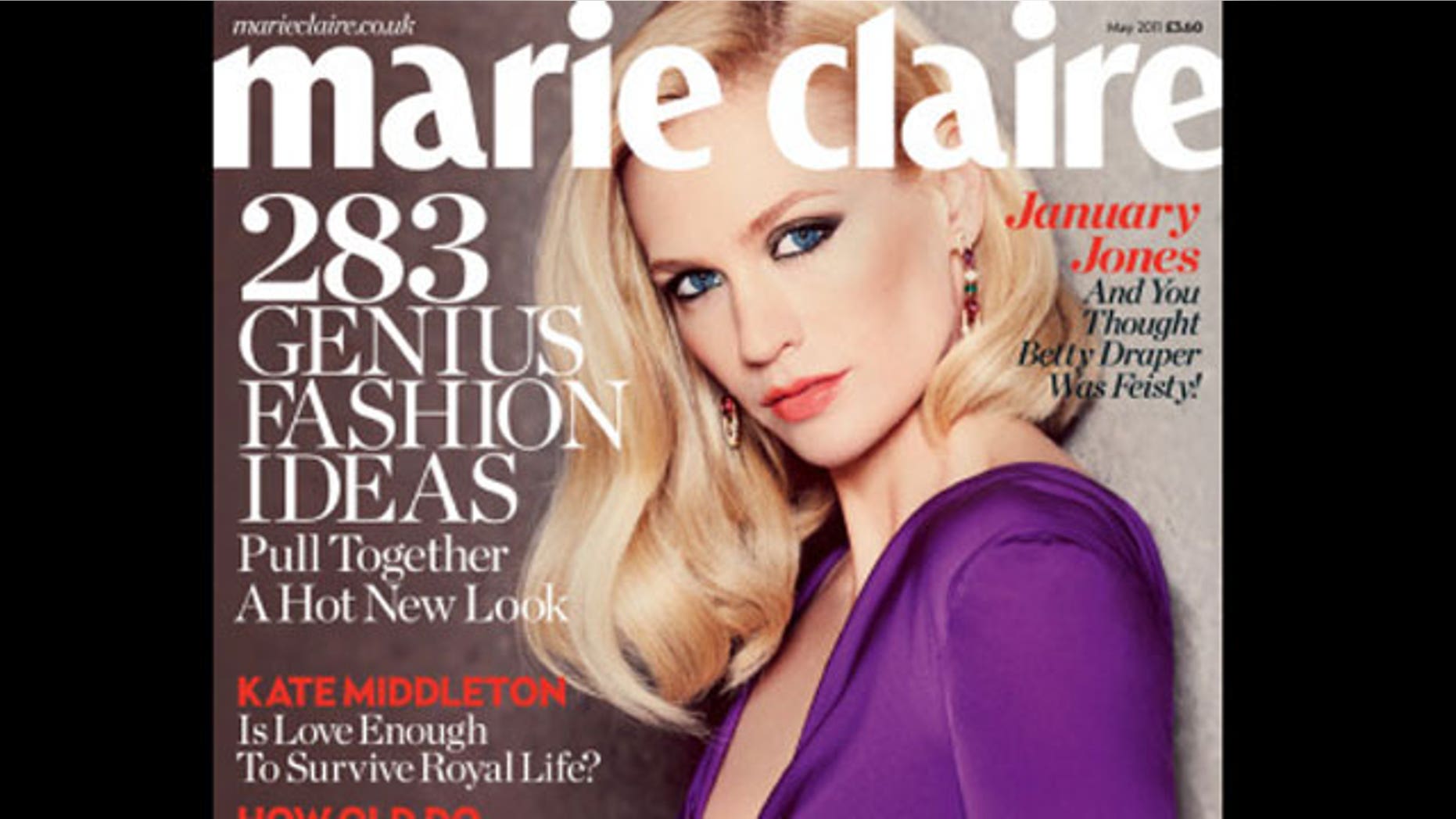 "Mad Men" star January Jones is nothing if not self-confident.
The beautiful actress is on the cover of the May issue of Marie Claire magazine, where she opens up about everything from plastic surgery, to her job on the hit AMC show and those pesky critics from high school.
The 33-year-old star complains about her "Mad Men" salary, saying:
"Financially, we don't get paid very much on the show and that's well-documented. On the other hand, when you do television you have a steady pay check each week, so that's nice."
She also took time to deny ever making comments about her ex-boyfriend Ashton Kutcher. In a 2009 interview with GQ magazine, she famously said that her first boyfriend in Hollywood was not supportive of her career. The GQ writer then deduced that that boyfriend was Kutcher.
But with Marie Claire, she denies the quotes, saying. "I don't comment on that. And I never commented about him."
But it was the assertion that she became a professional model to get back at the girls who said she wasn't pretty that sent her over the edge.
"Where are you getting this sh*t? It sounds like something I might have said when I was, like, 15. The bitches in high school were bitches because I was pretty."
More quotes from Jones:
On her career: "I think this is a really good moment for me, careerwise. Nothing ever came to me too easily or too fast, so I've been able to adjust. I've never got too bitter or jaded."
On insecurity: "I'm masochistic. I'm afraid of judgment and I couldn't think of a job where you're more open to judgement, more exposed. I always have to face my fears."
On her reputation: "When I talk about myself, half the time I'm lying.' And now? 'Maybe. I do it because I'm bored of talking about myself, or I have nothing left to say, or I want to be private that day. Everybody writes that they think I'm so unhappy,' she says. And that's not the case? 'Not at all. I'm in my own head. I'm doing things. Keeping things interesting."
Read more of January Jones' interview and see the full editorial here.