Jada Pinkett Smith flaunts her abs: Which celeb has the best summer body?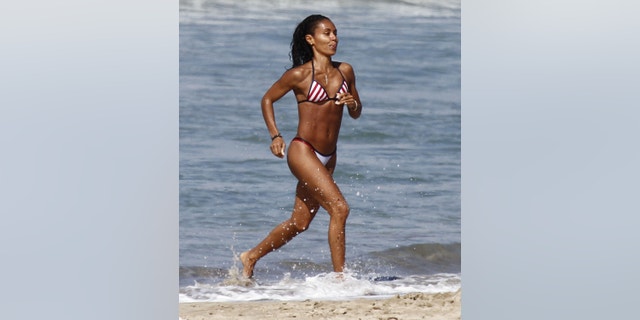 How do you know it's officially summer? The stars are coming out to play with their toned tummies and tiny bikinis. Jada Pinkett Smith was beach-ing in Hawaii this weekend to start the season off right -- and let's just say you could wash some laundry off of those abs!
SODAHEAD SLIDESHOW: Stars with the hottest summer bodies
But she's certainly not the only star who has a hot summer body. Kate Upton got her start sporting a tiny bikini on the cover of Sports Illustrated's swimsuit issue in 2012 (and again, in 2013.) Then, there's always Rihanna, who's more than comfortable stripping off her clothes, whether on the beach or performing at a concert.
And let's not forget about Beyonce. The powerful pop star has some killer abs and huggable hips, making her "bootylicious" bod perfect for the summertime sun.
PHOTOS: See the latest celebrity pictures to hit the Internet.
So, while we gear up for the beach, let's get some motivation from these summer-ready stars. From Jada Pinkett Smith to Kate Upton to Beyonce, which celeb has the best summer body?