It's a situation: Gov. Christie, Snooki in meet & greet at Jersey Shore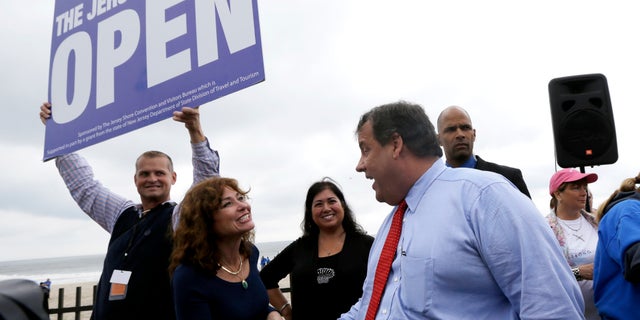 Fireworks came early to the Jersey Shore during a meeting of heavyweights Friday at Seaside Heights.
That would be the brief, terse and icy tete-a-tete Nicole "Snooki" Polizzi – she of MTV's "Jersey Shore" fame – shared with the state's governor, Chris Christie.
[pullquote]
Both were on hand to broadcast separate TV segments for NBC's "Today" show, and they fatefully crossed paths on the boardwalk.
"I just wanted to meet you and just hope you start to like us," pleaded Snooki to the famously irascible gov, who has gone on record with his dislike of "Jersey Shore" and the stereotypes he feels it perpetuates about Garden State residents.
"Well, we'll do our best," Christie responded in a moment captured by the Asbury Park Press.
The governor then shook Snooki's hand, along with those of co-stars Deena Cortese and Jennifer "JWoww" Farley.
Snooki, 25, then turned to the newspaper's camera and opined "He just doesn't like us."
Christie, meanwhile, departed with a diplomatic "Good to meet you."
Click for more from the Asbury Park Press.