Is 'Dancing With the Stars' Becoming More of a Weight Loss Competition Than a Dancing Show?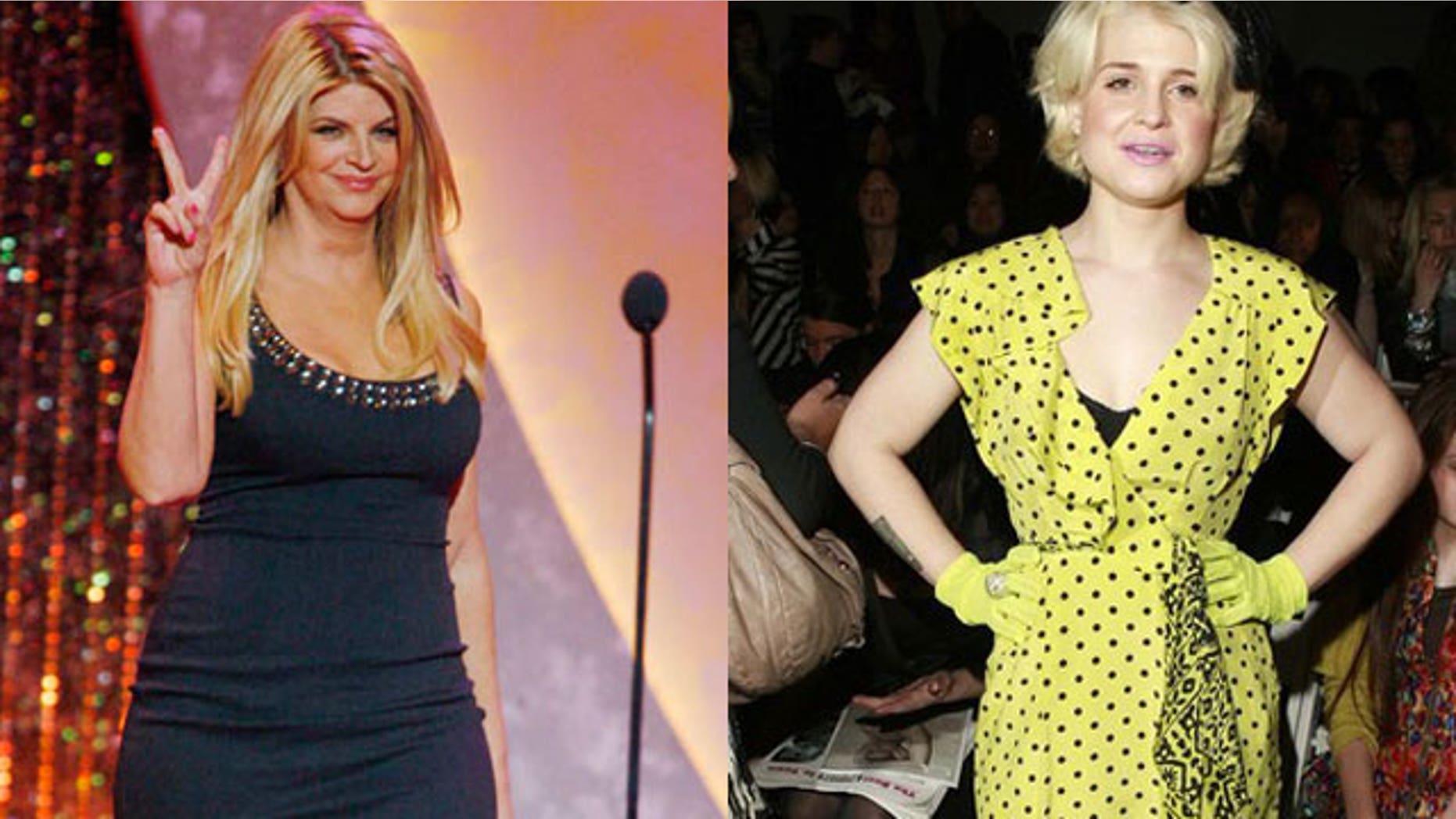 With serial dieter Kirstie Alley heading up the new cast of "Dancing with the Stars," viewers may think that they've tuned in for a celebrity version of "The Biggest Loser."
"Dancing is really great exercise, and cast members of 'Dancing with the Stars' train really hard for it," Jackie Keller, nutritionist, wellness coach and founder of NutriFit, tells FOX411. "If you look at 'The Biggest Loser' and other reality weight-loss shows, they all have following because everybody wants to know what how to lose weight and they figure if people on TV can lose weight, they can do it too."
The show is known for helping celebrities shed pounds—Kelly Osbourne famously lost 42 lbs. hoofing it with partner Louis van Amstel on the ninth season "Dancing with the Stars."
"Pretty much everyone on the show loses weight—they practice for literally eight hours a day when they're rehearsing," Us Weekly's resident "Dancing with the Stars" expert Ingrid Sheaffer tells FOX411. "It's super-rigorous. You burn the same amount of calories as you would running on a treadmill in a gym, but you're also exercising different muscles and doing a lot of core work. It's intense!"
The first "Dancing with the Stars" contestant to receive notice for losing weight was Tia Carrere back in season two. "Tia was not svelte at that moment," Keller, who helped Carrere lose with her diet book, Body After Baby, explains. "Tia just had a baby, maybe two or three months before the show. She lost weight during 'Dancing with the Stars,' and that really captured people's attention."
Another one of Keller's clients, Marie Osmond, also lost weight on 'Dancing with the Stars.' "She jokingly called it 'Dancing with the Starved,'" explains Keller. "I think after that, weight loss became a more significant part of the DNA of the show."
"Often the stars have to change their diets, because if you're eating pizza and McDonald's and you're doing something that's really rigorous for eight hours a day, you're going to feel sick," adds Sheaffer. "So naturally, you just start to eat better."
Women are not the only ones shedding pounds on "Dancing with the Stars." "Kyle Massey lost a lot of weight," says Sheaffer, who has covered "Danicng with the Stars" for the past six seasons. "He lost about 30 lbs. He's a perfect example of someone who would literally eat a whole pizza—it wasn't something that bothered him. But after competing on 'Dancing with the Stars,' he was like, 'You know what? I feel better' and he changed his diet and lost the weight.
"Steve Wozniak also lost weight, but I don't think he ever said how much—he definitely lost a couple of pant sizes."
Kirstie Alley, who has made a career out of her weight loss and downs, is well on her way to reaching her goal weight—with some help from her "Dancing with the Stars" partner, hunky Maksim Chmerkovskiy.
"Kirstie Alley admitted to me that she already lost 60 lbs. on her own," Sheaffer explains. "She said that she'd like to lose about 30 lbs. more on the show—she knows that competing on 'Dancing with the Stars' will help her lose the weight.'"
For her part, Alley has been gleefully tweeting about her upcoming turn on the hit show. "It was HARD to keep it a secret..." the former Jenny Craig spokesperson tweeted Tuesday morning. "And it was hard to get the guts to say yes..but now that I've decided to do it ...I'M IN 110% !!!"
Alley's dance partner shares her enthusiasm. "Thought I'd break silence (a little bit) a tell you that I'm having an AMAZING time at the studio!" Chmerkovskiy tweeted Tuesday afternoon.
Will Alley achieve similar success on the top-rated dance show? It depends on how she fares against her competition, which includes boxing legend Sugar Ray Leonard, "Girl Next Door" star and tabloid staple Kendra Wilkinson, and outspoken talk show host Wendy Williams.
"I think that Kirstie Alley is definitely a wild card," says Sheaffer. "She has an extremely outspoken personality—I'm not sure how viewers will respond. I think that viewers would love to see her lose weight, because that's always really inspiring to see.
"She definitely says what's on her mind, and she can say really inappropriate things at times, so I'm interested to see what happens. She'll probably feel comfortable talking back to the judges and making a lot of crazy comments. If she can behave, I think people will like her—but she definitely won't try to be P.C."