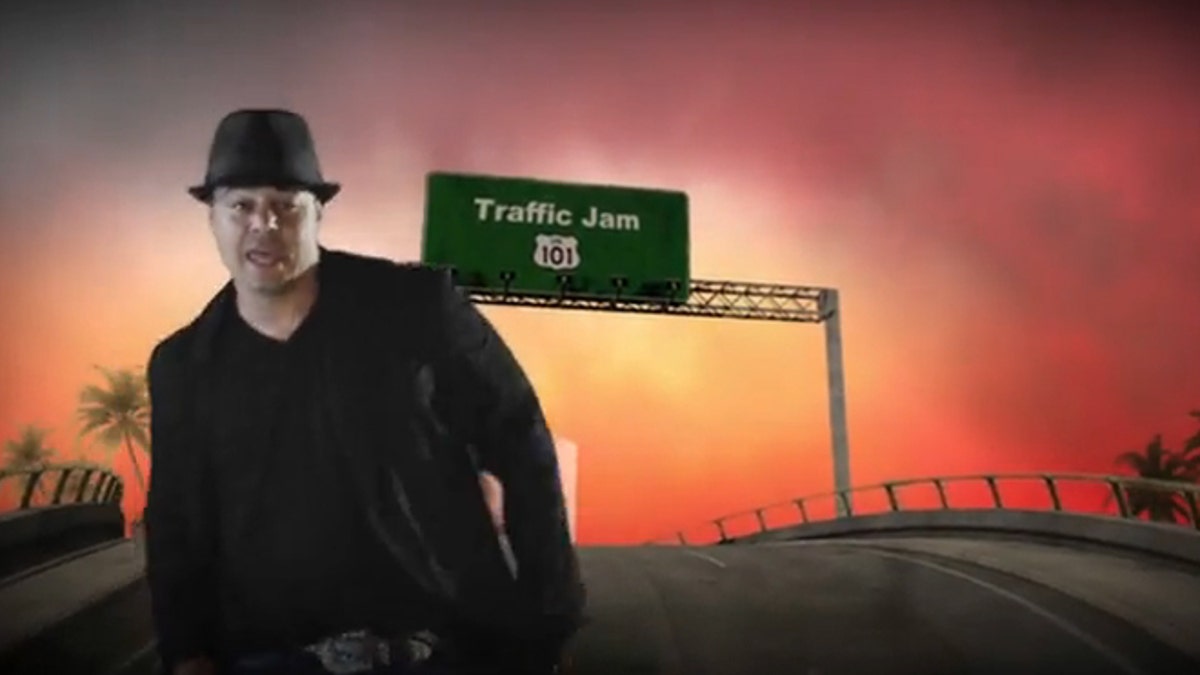 A rock band will have to face the music after blocking a Los Angeles freeway and performing atop its trailer back in 2010.
Three members of Imperial Stars were ordered on Monday to pay the California Department of Transportation $39,000, according to laist.com.
The order is in response to charges that date back to October 2010, when a big box van decorated with Imperial Stars' logo stopped on the southbound U.S. 101 near Sunset Boulevard at about 10:30 a.m., blocking four of the five lanes.
The driver took the keys and fled in another car, and then Christopher Roy Wright, David Paul Hale and Keith R. Yackey climbed on top of the van and began to perform.
The group was arrested and the truck was finally towed away around noon after causing a mile-long traffic jam.
They were charged with misdemeanor conspiracy following the incident, according to MyFoxLA.com.
On Monday, Judge Norm Shapiro ordered the group to pay $39,350.39, according to laist.com.
The trio's credits include the hit "Traffic Jam 101."
The Associated Press contributed to this report.