Hugh Jackman's alleged stalker approached him with a razor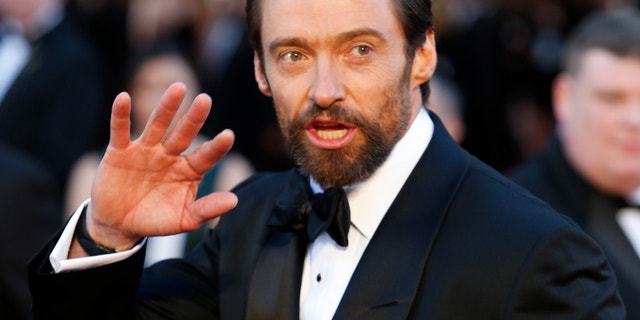 A month before an unhinged woman accosted Hugh Jackman with a razor at his West Village gym Saturday, she marched up to his wife and 7-year-old daughter and announced, "I am going to marry your husband," authorities said yesterday.
The chilling March 6 encounter with accused stalker Katherine Thurston, 47, left Jackman's family petrified and the usually cool star shaken.
"It was obviously frightening," Jackman, 44, told The New York Post yesterday outside the West Village home where he lives with his wife, actress-producer Deborra-Lee Furness, 57, son Oscar, 12, and daughter Ava.
He thanked prosecutors for taking the case seriously.
"I just hope the woman gets the help she needs," he said
Thurston was hauled into Manhattan Criminal Court yesterday and charged with stalking after first allegedly approaching Jackman outside Gotham Gym at 8 a.m. the day before, saying, "We're getting married, right?"
She then allegedly followed him inside, shouting, "I love you!" at the Aussie star.
Prosecutors said Thurston whipped a black electric razor out of a bag.
The actor thought she was reaching for a gun or knife, said police sources, who noted that the razor was full of Thurston's pubic hair.
Thurston, a Bakersfield, Calif., native who has three grown children, is being held in lieu of $15,000 bond or $7,500 cash bail.