Hugh Jackman treated for skin cancer three times this year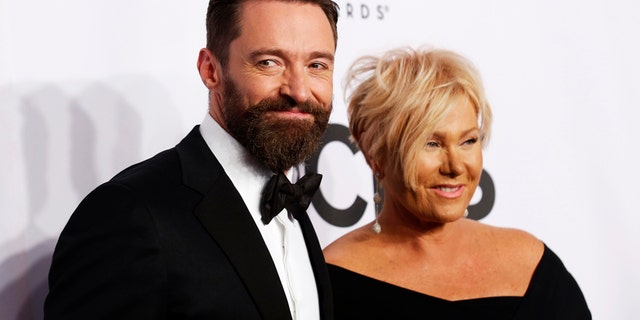 Hugh Jackman was treated for skin cancer for the third time in a year, his rep told Us Weekly.
Jackman, 46, was recently diagnosed with his third basal cell carcinoma in 12 months. The actor previously had treatments in November and then May.
Hugh Jackman goes bald for pirate role — arrrgh you into it?
"I'll have at least one more but probably many more, which is not uncommon for an Aussie, particularly from English stock growing up in Australia where I don't remember ever being told to put sunscreen on," he told The Associated Press in May. "But the beauty of this is it's all preventable, it's just about getting proper check-ups. I can be [a] typical man, a little lazy, I couldn't be bothered and now I'm not lazy at all."
The "Wolverine" star was seen over the weekend wearing a bandage over his nose where the carcinoma had been removed.
WATCH: Donnie Osmand battles MS