'House of Cards' production not impacted amid reports of active shooter nearby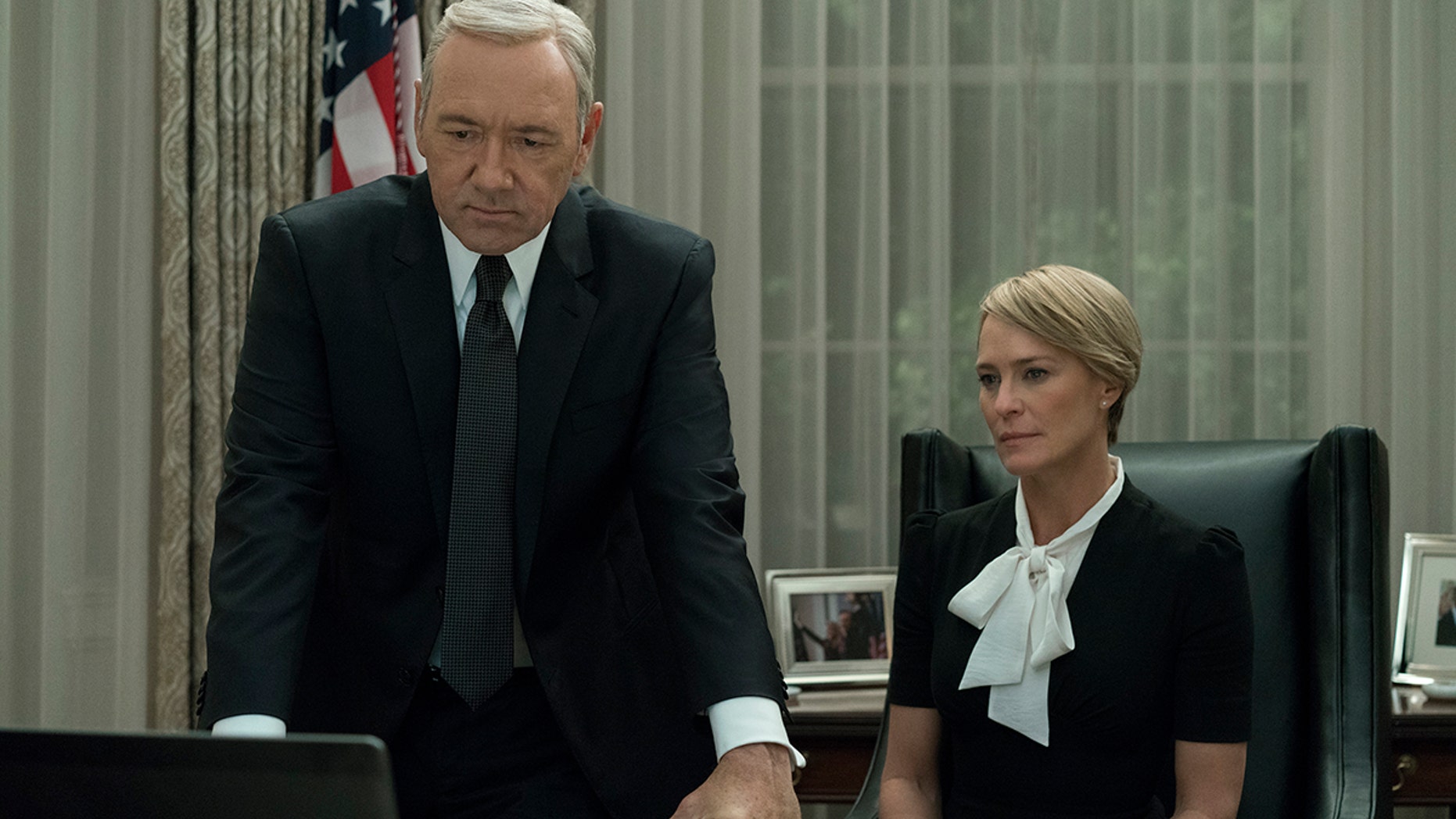 Despite initial reports, production on Netflix's "House of Cards" Season 6 has not been impacted by the active shooter situation happening near Baltimore, Maryland.
Initially, outlets such as Deadline reported that production was halted after a gunman killed three people and wounded two others roughly one mile from where the Kevin Spacey-led drama was filming. While it's reportedly true that many of the surrounding areas were placed on lockdown as the manhunt for the shooter continued, Netflix has released a statement explaining that the production was not impacted as no one on the set was in immediate danger.
"We have been in touch with local authorities and are aware of a shooting situation that happened about a mile away from the 'House of Cards' set," Netflix and production company Media Rights Capital told The Hollywood Reporter. "Production on the show has not been impacted."
No one from Netflix immediately responded to Fox News' request for comment.
As previously reported, Harford County Sheriff, Jeffrey Gahler, has identified the shooter as 37-year-old Radee Labeeb Prince who executed what police are calling a "targeted attack." All five victims are reportedly believed to be employees of Advance Granite Solutions, where Prince has a history of employment. As of this writing, Prince is still at large.
Executive producer for "House of Cards," Dana Brunetti, was among the first to share the news about the shooting on social media, taking the opportunity to criticise the media for its lack of coverage of the gunman in favor of Attorney General Jeff Sessions testimonies.
"Shooting near House of Cards set. I turn on the news to see what is happening, and guess what they're covering? Not the 5 dead and 3 wounded while gunman is still on the loose," he said on Facebook, later posting another message critical of a specific outlet. "CNN asked me to come on air the other day to talk about House of Cards and Russia, and today there is an ongoing active shooter near the House of Cards stage and ZERO coverage. They're going nonstop of Sessions and Trump! WTF?!"
"House of Cards" is a Netflix original drama series that follows lives of politicians and the dark, sometimes sinister deals they make behind closed doors at the White House. Recent seasons have dealt heavily with diplomatic relationships between Russia and the United States, with the roots of the plot dating back before the real-life 2016 election.