Hollywood squirms during Golden Globes addressing decades of sexual misconduct in the entertainment industry
Hollywood dealt with the awkward task of trying to right the industry's decades of mistreatment of women in a single night at the 75th annual Golden Globes award show.
Almost all of Sunday night's female attendees wore black in a show of solidarity, with many male attendees wearing #MeToo lapel pins.
Host Seth Meyers took the stage and greeted the crowd as "Ladies and remaining gentlemen."
"It's 2018, marijuana is finally allowed and sexual harassment finally isn't. It's going to be a good year," he joked, highlighting the fall of several men in power and the "#MeToo" movement.
The Globes had long been the stomping grounds of disgraced mogul Harvey Weinstein, whose downfall precipitated allegations against James Toback, Kevin Spacey and many others. Weinstein presided over two decades of Globes winners and was well-known for his manipulation of the Hollywood Foreign Press Association, the 89-member group that puts on the Globes.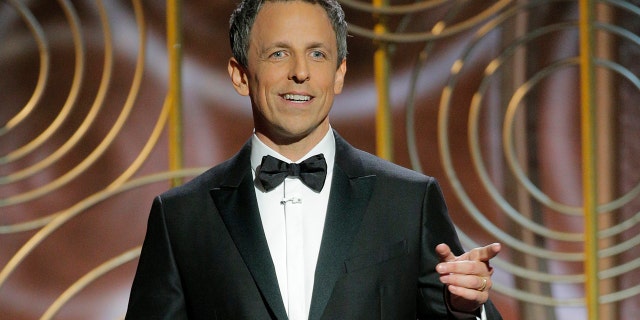 "Harvey Weinstein isn't here tonight because, well, I've heard rumors he's crazy and difficult to work with," Meyers said. "Don't worry because he'll be back in 20 years when he becomes the first person ever booed during the In Memoriam."
But while the night had been positioned as a harsh rebuke to Weinstein and his ilk, Meyers' Weinstein joke was instead greeted with boos and gasps.
While many actresses who had come out with tales of abuse, including Ashley Judd, were in attendance, others who had detailed horror stories at the hands of powerful Hollywood star-makers were not. Rose McGowan, who along with Judd was one of the first actresses to go on record against Weinstein, was critical of the telecast.
Responding to a tweet from Italian actress Asia Argento, who also said she was assaulted by Weisntein, McGowan wrote "And not one of those fancy people wearing black to honor our rapes would have lifted a finger had it not been so. I have no time for Hollywood fakery, but you I love."
The award presentations themselves were not without controversy, either.
Ron Howard and Natalie Portman presented the best director award. However, before the names were read, Portman took the opportunity to note that all of the nominees were men, causing many of the male directors to squirm in their seats.
James Franco won the Golden Globe for best actor in a musical or comedy Sunday night, but his win caused an uproar afterward due to accusations of sexual harassment against him.
Shortly after Franco's win for "The Disaster Artist," an unverified Twitter account for actress Ally Sheedy began slamming him.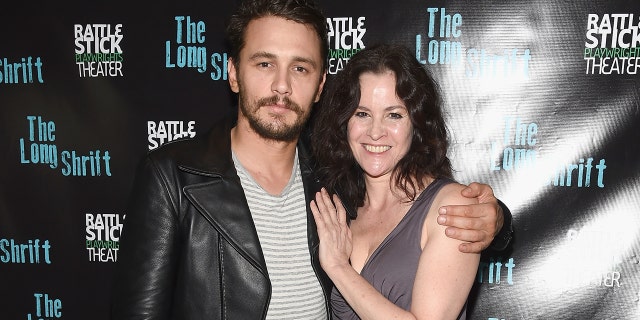 The tweets garnered social media attention and were deleted after outlets like Vanity Fair and E! News began reporting that Sheedy had called out Franco. One tweet read, "James Franco just won. Please never ever ask me why I left the film/tv business."
While the topic of sexual harassment in the entertainment industry was the biggest topic at hand at the Golden Globes, one name that didn't seem to come up during the NBC broadcast was one of its biggest stars until a few weeks ago -- Matt Lauer.
Lauer's ex-colleagues from the "Today" show conducted interviews with the stars on the red carpet who donned black to protest harassment. Some viewers found the juxtaposition to be awkward.
On another red carpet show, Debra Messing wasted no time taking a swipe at E! for allegedly not paying its female hosts as much as its male hosts during a live interview.
FULL LIST OF 2016 GOLDEN GLOBE WINNERS
The "Will & Grace" star was donning a black sequin gown and was asked by E!'s Giuliana Rancic why she chose the somber color.
Messing used the opportunity to slam the NBC-owned entertainment network for allegedly paying their female anchors less than their male counterparts during the live interview.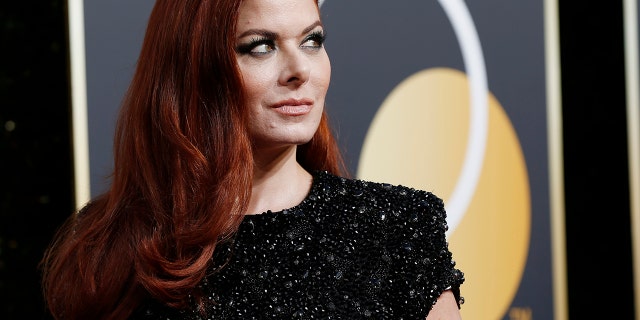 "I am wearing black to thank and honor all of the brave whistleblowers who came forward to share their stories of harassment and assault and discrimination," Messing explained.
"I was so shocked to hear that E! doesn't believe in paying their female co-hosts the same as their male co-hosts," she told Rancic adding that she misses former E! host Catt Sadler who quit the network in late December over a pay disparity.
ACTRESS RESPONDS TO CRITICISM AFTER IGNORING ALL-BLACK DRESS CODE AT GOLDEN GLOBES
"So we stand with [Sadler] and that's something that can change tomorrow. We want people to start having this conversation that women are just as valuable as men," Messing explained.
Rancic did her best to recover from the awkward interaction.
"That's really what this movement is all about," Rancic told Messing without directly answering the actress' comment about Sadler.