He's got friends in high places; Garth Brooks to be added to the Country Music Hall of Fame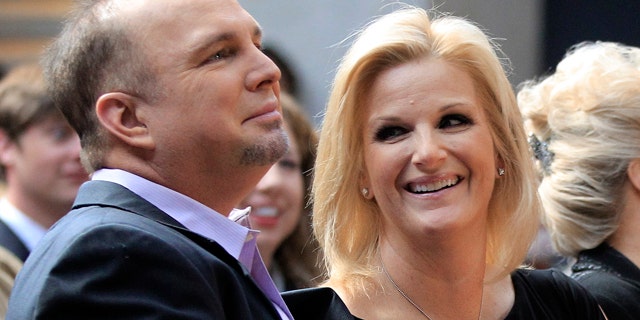 NASHVILLE, Tenn. – An emotional Garth Brooks said his addition to the Country Music Hall of Fame at 50 is probably a little premature when you look at the long list of his influences who haven't yet been inducted.
The "Friends in Low Places" singer transformed country music, but on Tuesday he was more interested in talking about the singers who transformed him. Brooks spoke during a news conference to announce he will be inducted later this year with singer Connie Smith and keyboard player Hargus "Pig" Robbins.
"You're excited," Brooks said. "You feel very honored. But at the same time there's this kind of guilt or, I don't know what it is, a kind of embarrassment, so you feel uneasy because I wouldn't be standing here today talking to you if it wasn't for Randy Travis. I wouldn't be standing here talking to you today if it wasn't for Ricky Skaggs, Keith Whitley, Steve Wariner, these guys. ... I think eventually they will get in, but it probably should've been before Garth Brooks came in. That's the whole feeling for the day."
The announcement was made at a news conference at the Country Music Hall of Fame and Museum.
Brooks, Smith and Robbins will be officially inducted at a ceremony later this year.
Brooks, who is in semi-retirement in Oklahoma, took country music to a new level over a 15-year period, becoming the top-selling solo artist in the U.S. with more than 128 million albums sold. He busted down the walls of what had been a regional sound, taking country music to stadiums and major metropolitan markets. He opened the door for scores of artists who joined him on a platinum-selling spree in the 1990s never before seen in the genre.
Smith, the wife of country singer Marty Stuart, will be inducted as a veterans era selection. She is among a pioneering wave of female singers who helped lay the foundation for today's success by women in country music and released her 53rd album last year.
Robbins, blind since childhood, is considered among the top session players in Nashville over a 50-year career that's included work for everyone from George Jones to Bob Dylan. He was inducted in the rotating category of recording/touring musician active before 1980.