Here are 10 upcoming TV shows worth staying indoors for this summer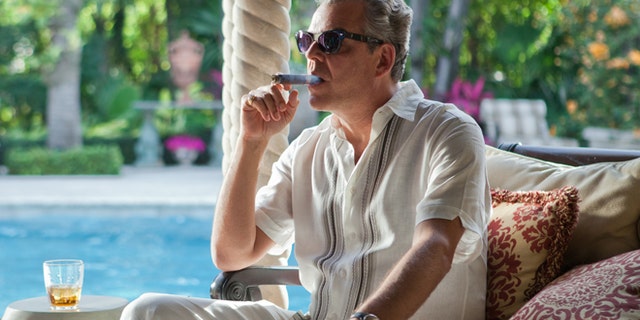 No matter how fine the weather may be, you just can't stay outdoors all summer. Who could handle all that sun block and fresh air?
So it's good news indeed that the networks continue to crank out new shows amid the usual warm-weather reruns, in stark contrast to years gone by when TV took the sort of leisurely summer holiday you wish you could score.
Go ahead: work on your tan, fire up the barbecue or take the kids to the park. But here are 10 summer shows worth coming indoors for:
— "Magic City," Starz. Ike Evans is the tough, charismatic pasha of the Miramar Playa Hotel in glamorous 1960s-era Miami Beach. He's got it all: fancy lifestyle, loving family, gorgeous wife, great tan. But he's also got problems: how to get the mob off his back and out of his business. Jeffrey Dean Morgan stars in this posh period drama.
— "True Blood," HBO. EDT. Vampire Bill has been reincarnated while the governor of Louisiana is declaring war on vampires. And that's just the beginning in down-home Bon Temps, La., as TV's most bloodthirsty drama bares its teeth anew. Starring Anna Paquin and Stephen Moyer.
— "Wilfred," FX. This is the comedy that reminds you that man's best friend is his dog — or, in this case, an Australian bloke in a baggy dog suit. Wilfred appears to everyone else, including the gal next door who owns him, as a lovable canine, but to Ryan he's a quirky human mate providing plenty of counsel and guff. Starring Elijah Wood and Jason Gann.
— "Under the Dome," CBS. No, this isn't a show about a championship bout in a civic arena. This particular dome is a transparent, from-out-of-nowhere dome that has suddenly sealed off a small town from the rest of the world. Is this a job for Windex? Based on Stephen King's novel, this eerie thriller stars Mike Vogel, Natalie Martinez and Dean Norris.
— "Ray Donovan," Showtime. Ray Donovan is the clean-up man for L.A.'s most glamorous and powerful mess-makers. And he's good at fixing things for these high rollers. But when his father is released from prison, Ray is faced with problems he isn't prepared for. Liev Schreiber stars, with Jon Voight as his father, in this bare-fisted new drama.
— "Dexter," Showtime. It's the eighth and final season for this do-gooder serial killer. Dexter kills people in his off-hours from the Miami Police Department, but his victims have it coming. Michael C. Hall stars as TV's favorite vigilante sociopath.
— "The Bridge," FX. This bi-cultural crime drama is set on the border between El Paso, Texas, and Ciudad Juarez, Mexico, where two detectives, one from each country, join forces to track down a killer who doesn't heed national boundaries. Demian Bichir and Diane Kruger star.
— "The White Queen," Starz. What happens when a young, handsome king weds a beautiful commoner, thus foiling the plans of the powerbrokers who surround him? This lavish costume drama is set in war-torn England of the 15th century, when King Edward IV is placing his reign and even his country in peril with his marriage to lovely Elizabeth Woodville. Max Irons and Rebecca Ferguson star.
— "Breaking Bad," AMC. Walter White, the mousey chemistry teacher-turned-drug kingpin, is heading for his comeuppance as this drama airs its final eight episodes. The end just can't possibly be pretty for Walt (aka "Heisenberg") and his sidekick Jesse Pinkman. Bryan Cranston and Aaron Paul star.
— And as if all that weren't enough, don't forget summer's guiltiest pleasure: In July on TLC, "Here Comes Honey Boo Boo" comes back.