HBO hires former Obama staffers to create specials ahead of midterm elections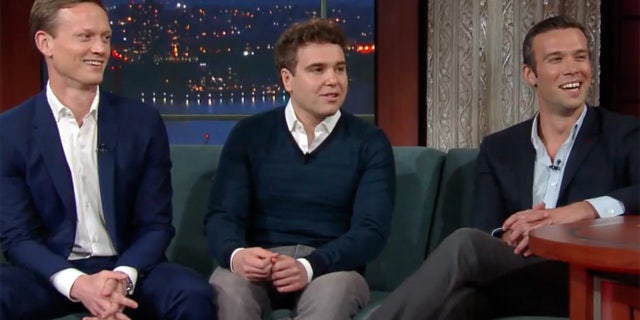 HBO, already the home of Bill Maher, has taken another step to the left by signing a group of former aides to President Barack Obama to create a series of specials.
"Pod Save America" co-hosts and Crooked Media founders Jon Favreau, Jon Lovett and Tommy Vietor will create a series of hourlong specials from the campaign trail to coincide with the 2018 midterm elections. Favreau, Lovett and Vietor are former Obama staffers who were often referred to as the "Obama bros" during their tenure in the White House.
They have since launched Crooked Media and host the popular anti-Trump podcast "Pod Save America," which will hit the road leading up to the midterms – giving the hosts, and now HBO, a chance to promote a liberal agenda with voters.
"The best part of 'Pod Save America' is taking the show on the road and meeting activists, candidates and people who are getting involved in politics for the first time," the trio said in a statement. "They know that the 2018 midterms are the most important elections of our lifetime, and the energy and excitement on the campaign trail is infectious. We are so grateful that HBO is taking a chance on us."
Back in 2016, when the podcast was called "Keepin' it 1600," the group supported Hillary Clinton and criticized Trump on a regular basis. At the time, Politico said the trio "act as wingmen for Clinton's official spin shop," and pointed out that the former Obama surrogates are "freer to drop bombs on Trump than her more constrained, chain-of-command-bound Brooklyn team."
Favreau, Lovett and Vietor all have large followings on social media and use the platform to promote their politics and mock conservative media. For instance, Lovett has engaged in a Twitter feud with Second Amendment advocate Dana Loesch and called former Trump adviser Sebastian Gorka a "racist and a joke," while Vietor has called for White House Chief of Staff John Kelly to be fired.
Media Research Center Vice President Dan Gainor thinks they'll fit right in at HBO.
"Almost every major network is being used by Hollywood for a 24/7 jihad against Trump, conservatives and America itself. There are almost no conservative shows on major TV networks and there are certainly no conservative political shows," Gainor told Fox News.
Gainor pointed out that HBO also airs Maher and John Oliver, calling both of their shows "entirely partisan left-wing" programs. "Apparently," Gainor said, "network execs only care about liberal viewers."