Harsh scrutiny of NBC's handling of 'Access Hollywood' tape after raid of Trump lawyer's office
The revelation that federal prosecutors are seeking documents related to the notorious "Access Hollywood" tape of Donald Trump saying demeaning things about women has cast a harsh new spotlight on NBC News, which mysteriously sat on the tape for weeks or months — until it had been leaked to The Washington Post.
The feds who raided the offices of Trump attorney Michael Cohen were reportedly seeking information about the tape — but anti-Trump NBC has so far evaded scrutiny. Instead, it's the pro-Trump National Enquirer which is now facing the brunt of media shaming over its alleged suppression of negative Trump stories.
Conservative columnist Britt McHenry told Fox News the FBI investigation has "gone off the rails," giving the appearance that Trump and his supporters are being targeted. As the FBI continues to probe Trump's past, liberal media members are scolding the National Enquirer for allegedly sitting on a story while NBC gets a pass.
"Only time will tell how this proceeding plays out, but it begs the question why NBC, vocal in its dislike of a Trump, has yet to face similar scrutiny for sitting on the 'Access Hollywood' tape," McHenry said.
Federalist contributor Joseph Wulfsohn told Fox News that he doesn't see why investigators are looking at the Enquirer's decision, as it is a private company, unless Cohen paid to keep material under wraps. However, he says, "NBC did the opposite" and kept the "Access Hollywood" tape in its back pocket until it could do the "most political damage to Trump."
Wulfsohn said NBC's move was "journalistically unethical," but shouldn't warrant an FBI investigation, either, unless there is criminal wrongdoing that the public isn't aware of.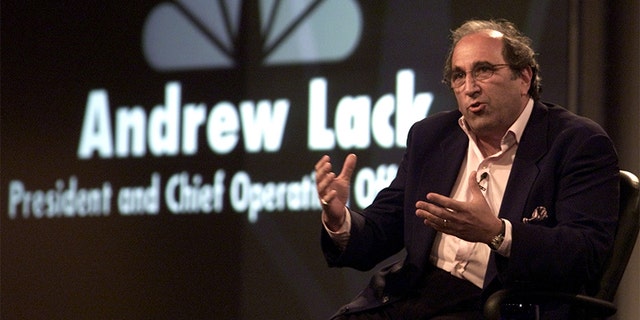 NBC News has never given a coherent explanation of why it didn't broadcast the tape. Now, the effort to obtain records related to the tape has sparked renewed interest in how NBC News botched the situation, and in the mystery of NBC's motivations for delaying action to air the audio.
Mediaite columnist John Ziegler wrote on Wednesday that it was "a highly unethical political decision by someone at NBC" not to release the tape itself before it was eventually leaked.
The tape of Trump – a dominating storyline in the news cycle preceding the 2016 election -- was recorded on a hot mic during the taping of NBCUniversal-owned "Access Hollywood" in 2005 and reportedly landed on NBC News chairman Andy Lack's desk days or weeks before the incendiary contents were finally aired in October 2016.
Just how long NBC knew about the tape is an open question. NBC sources tell Fox News that NBC staffers were openly discussing the existence of the tape in August 2016 in Rio, where star Billy Bush was providing Olympics coverage. Bush could be heard egging Trump on in the "Access Hollywood" recording.
Eventually, just weeks before the 2016 election, the tape was leaked to The Washington Post's David Fahrenthold, who is a close friend of NBC News executive Noah Oppenheim from prestigious Harvard University, where the men were editors together at the storied Crimson student newspaper.
Apparently NBC has no hard feelings toward Fahrenthold over his scoop — the network recently signed the anti-Trump newsman to a paid consultancy.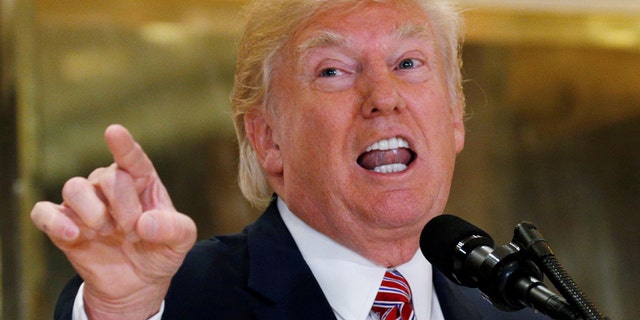 While NBC claimed it was slow to air the tape because the process was gummed up by lawyers, The Post was able to publish it within hours. With the leaked version published, NBC aired the tape a few minutes later – suggesting that it really was ready for broadcast from a legal standpoint.
"The fact that no one has ever even gotten an answer from NBC about how this could have happened is equally unfathomable," Mediaite's Ziegler wrote.
"NBC doesn't look good here, and no amount of finessing will make it look any prettier," Politico wrote at the time.
Following the release of the tape, NBC fired Bush. Shortly thereafter, Oppenheim was promoted to NBC News president.
While NBC has never publicly revealed who leaked the tape and why nobody was held accountable, it's notable the same executives had no problem quickly figuring out who leaked a tape of MSNBC star Lawrence O'Donnell's on-camera meltdown. It reportedly took only six days for an NBC News employee to be fired for the incident.
NBC did not respond when asked if the FBI has contacted the network regarding its role in the "Access Hollywood" tape. NBCUniversal did not respond when asked if it ever investigated who leaked the "Access Hollywood" tape.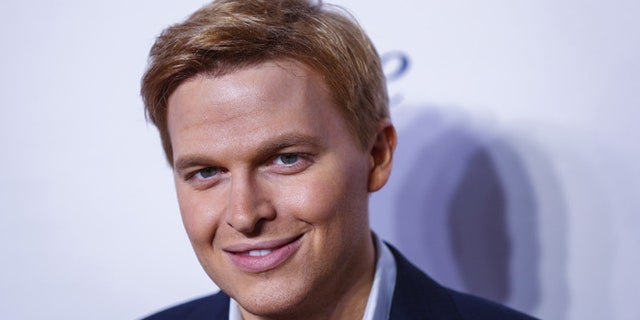 "There is this expectation that places like NBC are constantly working in good faith. They like using outlets like the Enquirer to contrast themselves with… but their behavior a lot of the times isn't that different," Daily Caller media reporter Joe Simonson told Fox News.
NBC has also faced criticisms over the last six months for sitting on another explosive story on sex harassment -- Ronan Farrow's expose on Harvey Weinstein. Farrow would later take the piece to the prestigious New Yorker magazine, which published his work to great acclaim.
NBC claimed that Farrow's story as they'd seen it did not meet their editorial standards. Ironically, Farrow, who left NBC after it spiked his Weinstein story, has gone on to report for The New Yorker on allegations that The Enquirer engaged in the tabloid practice called "catch and kill" related to Trump -- buying rights to a damaging story about an ally, then suppressing it rather than publishing.
NBC did not respond when asked if it investigated why Farrow's reporting was spiked.
As for the "Access Hollywood" tape, some speculate that Lack didn't want to air the video to protect Bush, who'd been tapped as a potential heir to Matt Lauer. Some feel that the network wanted to wait until as close to Election Day as possible, and some simply feel it was a "glass house" situation.
Ziegler opined that NBC may have wanted The Post to break the story, as it would have taken the focus off why Lack's network didn't release it during the Republican primaries. The Mediaite columnist notes that releasing the tape when the GOP had other options would have killed "the media's golden goose, which was Trump's ratings-friendly campaign."
NBC News has a long history of sitting on damaging stories -- dating back to period in 1998 and 1999 when the network sat on an interview with Juanita Broaddrick accusing Bill Clinton of rape.
Back in 1999, while Lack was on his first tour as president of NBC News, the network's "Dateline" program conducted an interview in which Broaddrick gave a lengthy account of her alleged rape, but NBC didn't air it until after Clinton's impeachment hearing ended with acquittal.
Broaddrick has accused the network of editing out a portion of her interview in which she discussed Hillary Clinton's role in silencing her and other victims. She has since called for Lack to re-air the interview in its entirety, to no avail.
It's notable that both stories NBC sat on involve mistreatment of women.
Industry insiders have pondered for months whether NBC News had been wary of running the Weinstein scoop due to its own problems inside 30 Rockefeller Plaza. A few weeks after Weinstein was outed, NBC News was forced to fire its biggest star, "Today" co-host Lauer, for his own sexual misconduct.
Shortly after Lauer was fired for sexual misconduct last year, Lack announced a "culture assessment" of the division he oversees. He installed an assortment of other bureaucratic efforts to combat sex harassment, such as focus groups and mandatory training on workplace behavior.
None of the steps taken by NBC News place any blame on Lack or Oppenheim, who are responsible for spiking two of the biggest sex harassment stories in recent memory.
NBCUniversal has claimed that its corporate human resources department is investigating internally to see who knew about Lauer's pervy behavior, and when it was known, but there have been no public indications that an investigation is actually underway.
Lack and Lauer were extremely close, even taking luxury vacations together, but Lack has emerged unscathed, as has Oppenheim, who has a long history as an executive at "Today". In fact, Oppenheim told NBC producers after Lauer's firing that all he knew about the co-host's reputedly pervy ways was what he saw on the covers of supermarket tabloids when he was on the grocery line.
A source close to NBC says that the investigation, if it was ever really underway, now appears to be dead. Over the past five months, NBC's parent company has repeatedly told Fox News that it doesn't have an update on the alleged internal investigation. It did not respond to the latest inquiry.