Gwyneth Paltrow named most-beautiful woman in the world by magazine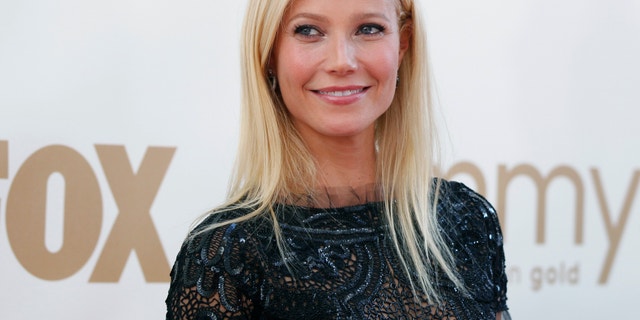 Gwyneth Paltrow may have been named the most-hated celeb in Hollywood by one magazine, but another is calling her the most-beautiful woman in the world.
People magazine awarded Paltrow , 40, the title for 2013 in their latest issue. The cover boasts that Paltrow has a "timeless look."

The "Iron Man 3" actress told the magazine her kids, Apple and Moses, can't tell the difference. She said around them, she spends much more time in comfy clothes than she does looking glamorous.

"Around the house, I'm in jeans and a T-shirt. I don't really wear makeup. That's what they're used to."

And her husband Chris Martin doesn't mind her casual at-home style, she said.

"He'll make a joke about it. If I've gotten fully dressed up, he'll be like, 'Oh, wow! You're Gwyneth Paltrow!' Because he's used to seeing me in like baggy shorts and frizzy hair."

Paltrow said her workout routine, which she does five days a week, keeps her looking young.

"It makes me look younger and feel strong," she said. "When I first started, I thought, 'I'll never be good at this. This is a nightmare!' But now it's like brushing my teeth, I just do it."
What do you think, is Paltrow the most-hated celeb, most-beautiful or both? Let us know by joining the conversation on our FOX 411 Facebook page.